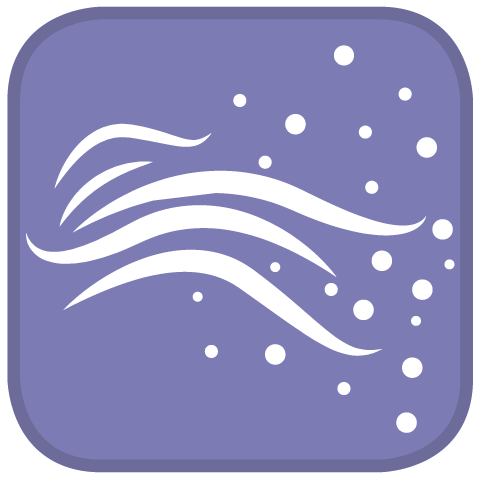 People spend 60-90% of their life indoors – at home, school, the office, inside restaurants. Clean air indoors is crucial for public health and particularly important for vulnerable groups such as babies, children, the elderly, as well as people living with respiratory and allergic diseases.
Air has the capacity of flowing freely from one environment to another, carrying many light particles encountered on the way. Due to its continuous flow, the quality of the air indoors depends largely on outdoor air pollution. However, indoor air quality (IAQ) can be modified today by addressing other variables such as the building emissions -construction equipment, surfacing materials-, the indoor equipment -furnishing, heating, ventilating-. Emissions and particles issued from cleaning products, from cooking and other occupant actions such as smoking, opening/closing of windows and even individual hobbies are other variables that can be shaped to reduce their impact in the quality of the air.
The different indoor pollutants, their concentrations and public health significance are being analysed worldwide. Today there is evidence showing various indoor air pollutants are responsible for causing or exacerbating respiratory diseases, allergies, intoxication and certain types of cancer.
The main factors that determine indoor air quality are the elements present in the air such as chemicals, radon, suspended particles, microbes, pets and pests, and other variables relating to the mass of air like humidity, ventilation and temperature.
As patients affected by poor indoor air quality, we are EFA advocate for:
Indoor Air Quality to be included in health, environment, energy, climate change, research and single market legislation.
The European Union should adopt a strategy on Indoor Air Quality to identify current gaps and propose next steps to tackle the negative consequences of poor air indoors.
Our advocacy activities on indoor air quality are voiced and supported by the Health and Environment Alliance (HEAL), an European umbrella organisation of which we are full members. EFA Isabel Proaño has been elected board to HEAL Executive Committee for 2016-2020.
EFA's documents and activities in indoor air quality