Details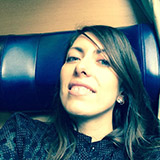 By Roberta Savli, EFA Senior EU Policy Advisor
From today, 20 May 2016, tobacco products sold within the European Union look more dissuasive thanks to the transposition at national level of the EU tobacco products directive. I have been waiting four years for this day. I started to work for EFA just a few months before the European Commission proposed the directive in 2012 and, from the beginning I knew it would not be an easy game. It rather looked like David versus Goliath as tobacco industry seemed to have employed hundreds of lobbyists, while public health NGOs active in the field of tobacco control like EFA accounted for no more than ten Brussels-based advocates.
Details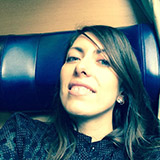 By Roberta Savli, EFA Senior EU Policy Advisor and Chair of EFA Food Allergy Working Group
Food allergies impact the whole life of patients. They might result in poor nutrition and quality of life, fear, restrictions, social isolation, and sometimes even death (anaphylaxis). When patients are kids, family routines are adapted to avoid the presence of certain ingredients at home. But what happens with their social development? New studies show that in Italy 20% of young children with food allergy have never attended a birthday party! For them, eating the wrong piece of cake could be fatal.
Since December 2014, there are new EU rules to help identify allergens in food. Last week, I was invited to speak at the World Allergen Food on how to go further in these measures. The fact is that these new EU requirements only apply to a list of 14 identified allergens despite people being allergic to other substances than those 14. As I explained at the event, consumers should therefore have access to all ingredients present in the food they eat, even if they are sold in small packaging.
Details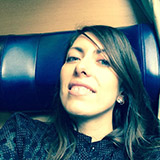 By Roberta Savli is EFA EU Senior Policy Advisor
A couple of weeks ago, I had the great honour to represent EFA at the biggest international conference on tobacco control. Supported by the World Health Organisation (WHO), the 16th edition of the World Conference on Tobacco or Health (WCTOH) brought together more than 3,000 delegates from all around the world advocating for a planet free from the diseases caused by tobacco.
Among our network of European patients living with allergy, asthma and chronic obstructive pulmonary disease (COPD), there are passionate people that have been active in the field of tobacco control for ages or even decades. I think that their experience and their continuous efforts to fight tobacco and advocate for stricter policies are admirable, but in Europe we are still falling behind in our goal to protect people, and especially the most vulnerable groups, from the risks associated with exposure to secondhand smoke.