Details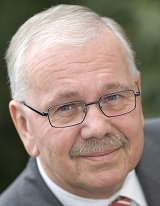 By Michael Wilken, COPD Advocate

This October was an interesting month and one which brought with it the opportunity for me to engage in a number of COPD activities, raising awareness of this chronic condition and sharing the patient perspective.
Representing EFA I took part in the 2nd Global Patient Leader Summit in Paris, I presented at the ERS Congress in Amsterdam, and also contributed to a publication in Genomes Medicine, covering an event from the ERS Congress last year.
So October was a busy month, but a fruitful one with many opportunities to continue to advocate for all those living with COPD and to raise awareness of what is often an overlooked condition.