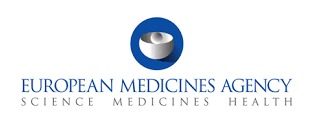 By By Inga Zalnerausine and Dominique Hamerlijnck
This November Inga Zalnerausine and Dominique Hamerlijnck attended the EMA patient and consumer training, as representatives of EFA. There were about 40 representatives at the training, from approximately 24 patient and consumer organisations. It was an intensive day, as well as a very interesting one.
EMA organised this meeting to help prepare participants for their role as a patient or consumer representative in EMA meetings. The day helped us to understand the different aspects of what EMA does and gave us insight into how we, as patient and consumer representatives, can prepare for meetings and increase our effectiveness.