28 European patients associations are joining their forces to reduce the burden of asthma through a call for increased investments in research. The Malaga-London declaration, put forward at EFA's 2016 AGM in May, is a concrete contribution of the patients' community to bringing forward the result of the European Asthma Research and Innovation Partnership (EARIP) project, ended in August.
The Málaga-London declaration is a call for the establishment of strategic framework for asthma research and for the provision of specific funding for asthma within the EU research and innovation funding programmes, as well as through specific initiatives at national level.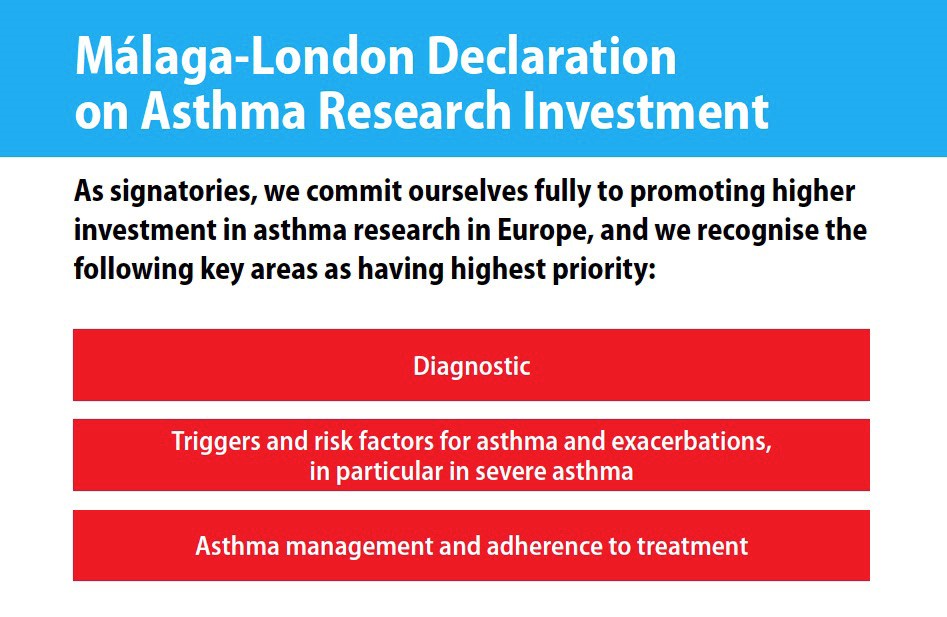 All signatories will advocate for it in their respective country and with national representatives within the EU institutions, while EFA is launching a social media campaign and will promote the Declaration towards the EU institutions and in relevant fora.
Help us increasing the investments in asthma research and contribute to reach the EARIP goal of reducing asthma deaths in Europe by 25% within ten years and by 50% within 20 years.