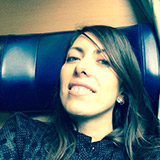 Food allergies impact the whole life of patients. They might result in poor nutrition and quality of life, fear, restrictions, social isolation, and sometimes even death (anaphylaxis). When patients are kids, family routines are adapted to avoid the presence of certain ingredients at home. But what happens with their social development? New studies show that in Italy 20% of young children with food allergy have never attended a birthday party! For them, eating the wrong piece of cake could be fatal.
Can you imagine the sensation of being constantly afraid of being kissed, by friends, family members and even by boyfriends/girlfriends, because of the risk of an allergic reaction? This is the daily bread of the 17 million Europeans affected by food allergy. It is not surprising thus that 35% of adolescents with food allergy have been bullied.
Knowledge keeps food allergy patients alive
An allergy appears when our immune system fails to distinguish between dangerous substances and harmless ones, producing an allergic reaction to the substance. It is an arbitrary disease that can develop throughout our life and whose only "cure" to date is the avoidance of the substance.
Since December 2014, there are new EU rules to help identify allergens in food: allergens need to be emphasised in the labels of prepacked food and, for the first time, food operators, such as catering or restaurants, are obliged to provide allergen information for every non-prepacked item they serve. This is to reduce the worrying numbers presented by the European Commission according to which 7 out of 10 severe allergic reactions happen when people eat out.
Last week, I was invited to speak at the World Allergen Food on how to go further in these measures. The fact is that these new EU requirements only apply to a list of 14 identified allergens despite people being allergic to other substances than those 14. As I explained at the event, consumers should therefore have access to all ingredients present in the food they eat, even if they are sold in small packaging.
Shopping with a magnifying glass
Legibility is another big problem. At the moment, the European Union obliges to label allergens in 1,2 mm font size, but in case of small packaging, the minimum font size can be reduced to 0,9 mm. This would sound reasonable if only "small" packs were not defined as those having less than 80 cm² surface area, which means packaging of around 1 meter!
Grocery shopping for food allergic people is not only more expensive, but also time-consuming: it takes them on average two and a half hours. It has never been so clear that a couple of millimetres could help saving lives, symptoms, stress and also time!
Be clear, please! Set pictograms and avoid "may contain"
EFA patients' network agrees that using pictograms in addition to the names of the allergens can be useful, especially when travelling to places where people do not speak the language. During my presentation, I underlined the need to identify a common set of symbols that could be used to determine allergens in all EU Member States.
Studies show that 8% of people with accidental reactions may attribute it to having ignored a precautionary labelling. Given this fact, I also highlighted the need to limit the use of "may contain" warnings that reduce the choice available to allergic consumers and, in some cases, result in risk-taking behaviours.In the 21st century, it is not acceptable that food manufacturers are not able to avoid cross-contamination between ingredients, the main cause of the "may contain" mention.
The World Allergen Food event provoked fruitful discussions and I learnt a lot about food allergy prevalence, immunotherapy and treatments to manage food allergy. I am honoured to chair the EFA Food Allergy Working Group to improve the health and quality of life of people with food allergy in Europe. Together, we will get there!
Background information: from 20th to 22nd of March, Padua hosted "World Allergen Food", a fair of products suitable for people with food allergy, intolerance and coeliac disease. During these days, a scientific conference was organised by Professor Antonella Muraro, President of the European Academy of Allergy and Clinical Immunology (EAACI), with the support of the Italian scientific societies of medical doctors and allergologists (FNOMCEO, SIAAIC, SIAIP and AAITO).
Roberta Savli is EFA Senior EU Policy Advisor and Chair of EFA Food Allergy Working Group
{jcomments on}