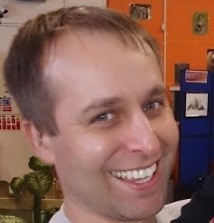 My daughter wants to be autonomous –what child doesn't crave independence?–, but as a parent I must take responsibility for her health and welfare, until she is mature enough. So I'm looking for ways to get my child take her asthma medication which doesn't involve me constantly reminding her morning and night. For my own peace of mind, I do watch her take her inhaler, but at some point I will need my daughter to take responsibility for taking her asthma medication as prescribed. A scary thought, but not so with the advances in mobile health (mHealth) and the myAirCoach project.
myAirCoach will allow people with asthma like my daughter use a mobile phone to manage their condition. By incorporating sensors and taking measurements of their physical environment and asthma symptoms, myAirCoach will give asthma patients personalised advice based on day to day activities and symptoms, straight to their mobile phone.
My daughter has a positive attitude towards her asthma, good adherence to medication, and she knows the importance of following her treatment and taking her reliever medication when required; but there may be a time when she is just busy with her after school activities, or she wants to just go straight to sleep, that it may slip her mind to take her inhaler. According to latest research among adolescents with asthma, forgetfulness is the main factor for young patients to skip asthma treatment. A mHealth system like myAirCoach could send her audio-visual reminders or notification alert, a handy solution for young people because their mobile phones are never too far.
Other factors that hinder adherence among teenagers are their behaviour during good days, where they might skip their dose as a reward. My daughter takes part in recreational and tumbling gymnastics, as well as playing the flute in a young person's orchestra and being in a performance drumming troupe. She deems herself as healthy but I always tell her the importance of taking her medication as prescribed. It could be fantastic if regular exercise could be incorporated into some form of self-management plan within the mobile app.
I firmly think we need to encourage healthcare professionals to act as mentors in supporting adolescents to follow their treatment, especially since teenagers themselves evoke a high degree of trust to doctors. The personalised monitoring and guidance platform along with the feedback and support from a virtual community platform of the myAirCoach project will establish such immediate mentorship.
On the other hand, when adolescents rebel against medical advice, the myAirCoach project is aiming to include features that give immediate feedback on the bad consequences of non-adherence. This application is based on the promise that mHealth can contribute to patients' empowerment, enabling them to consciously manage their health and to live more independently.
My daughter has experienced first-hand what it is like to be unable to breathe properly when she was hospitalised with a case of Swine Flu and put on oxygen. However, many adolescents don't take their asthma seriously due to poor knowledge about their condition. Access to real-time information about their asthma symptoms and treatment in a patient-friendly way, can help patients take informed decisions about their health, with support from health professionals. Thanks to myAirCoach educational components, young patients will be empowered to modify their attitude towards asthma in the right direction.
Compared to what is already on the market, myAircoach project is proposing a giant leap forward in mHealth and predictive self-management of asthma with the potential to make a huge difference to people's daily lives and quality of life.
Daniel Russell is Chair of the myAirCoach Advisory Patient Forum
{jcomments on}