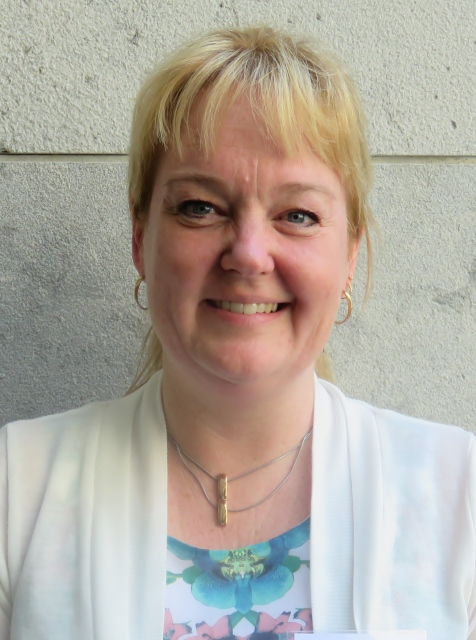 I've volunteered for the last twenty years to make a difference for patients in my country before becoming EFA President. The scope has changed but somehow the goals are the same: improve the care, environment and prevention of allergy and respiratory diseases so that patients feel comfortable about the disease and can be who they truly are.
At EFA, we're working to inform decision-makers of measures helping patients. For example, the EU can improve consumer rights by adopting new legislation for more accurate and visible food labelling, extending the 14 allergens. It would be life-changing if patients knew what's in their food because many are dying from it.
Patient's rights in Europe depend on where you live. We witness it within our Members, how access, care, or reimbursement systems are deepening inequalities among patients. We're bringing the reality of all those 41 genuine patient allergy and respiratory associations in 24 European countries to Brussels, so that the European Union takes action to improve access to their rights.
Innovation and research are mainly targeting children, which is good, but patients over 18 are often neglected on the care, treatment and support they need and I am worried about the consequences this has on their health.
To get the prevention and care patients deserve, EFA uses teamwork. We work in strong partnerships with the medical profession like the European Academy of Allergy and Clinical Immunology (EAACI), the European Respiratory Society (ERS), and the International Primary Care Respiratory Group (IPCRG). They want us in. The perspective of patients is the central piece of the system so we are key for a meaningful change.
However, while we need doctors for children and their families with allergy and asthma, back home, we are deemed to take care of ourselves. I started organising camps 20 years ago to enable a community that can face daily life together. In the camps, children play with others that also use an inhaler, parents exchange recipes without allergens. This opportunity to learn and share is golden for the families, and children feel equal.
But our action to change can make others help us too. Every summer I call cookie companies to see if they could produce free-from-lactose biscuits. They are always interested in knowing my motivation, and once they understand the issue, they change recipes!
At EFA, we do the same with the Members of the European Parliament and Commission, and with the World Health Organisation. We approach them, we talk to them and, although it is a long way, change happens!
Mikaela Odemyr is EFA President, Vice-President of the Swedish Asthma and Allergy Association (Astma och Allergi Förbundet), mother of three children (14, 18, 20) with severe asthma and food allergies.
{jcomments on}