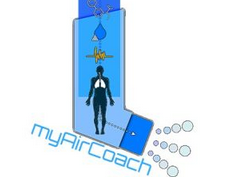 From Thursday the 8th until Friday the 9th of December 2015, EFA project officer Joke De Vocht had the pleasure to represent EFA and the myAirCoach project at the Drug Delivery to the Lungs (DDL) Conference in Edinburgh, Scotland. The conference is organised by a voluntary subcommittee of the Aerosol Society representing industry and academia. The Aerosol society is a member based organisation that exists to promote the science of particle distribution and its application in aerosols.
The overall aim of the conference is to provide an interesting, high quality and varied programme that promotes recent developments in the field of inhalation therapy, dedicated to those with an interest in drug delivery to the airways.
At EFA's exhibitor stand EFA presented the myAirCoach project leaflet to a diverse audience of academia and industry representatives.
For more information, please check the conference website.
In December the MyAirCoach project also launched the first issue of the myAirCoach project newsletter. It outlines the latest developments and future plans for this exciting mHealth project, you can read the newsletter in full here