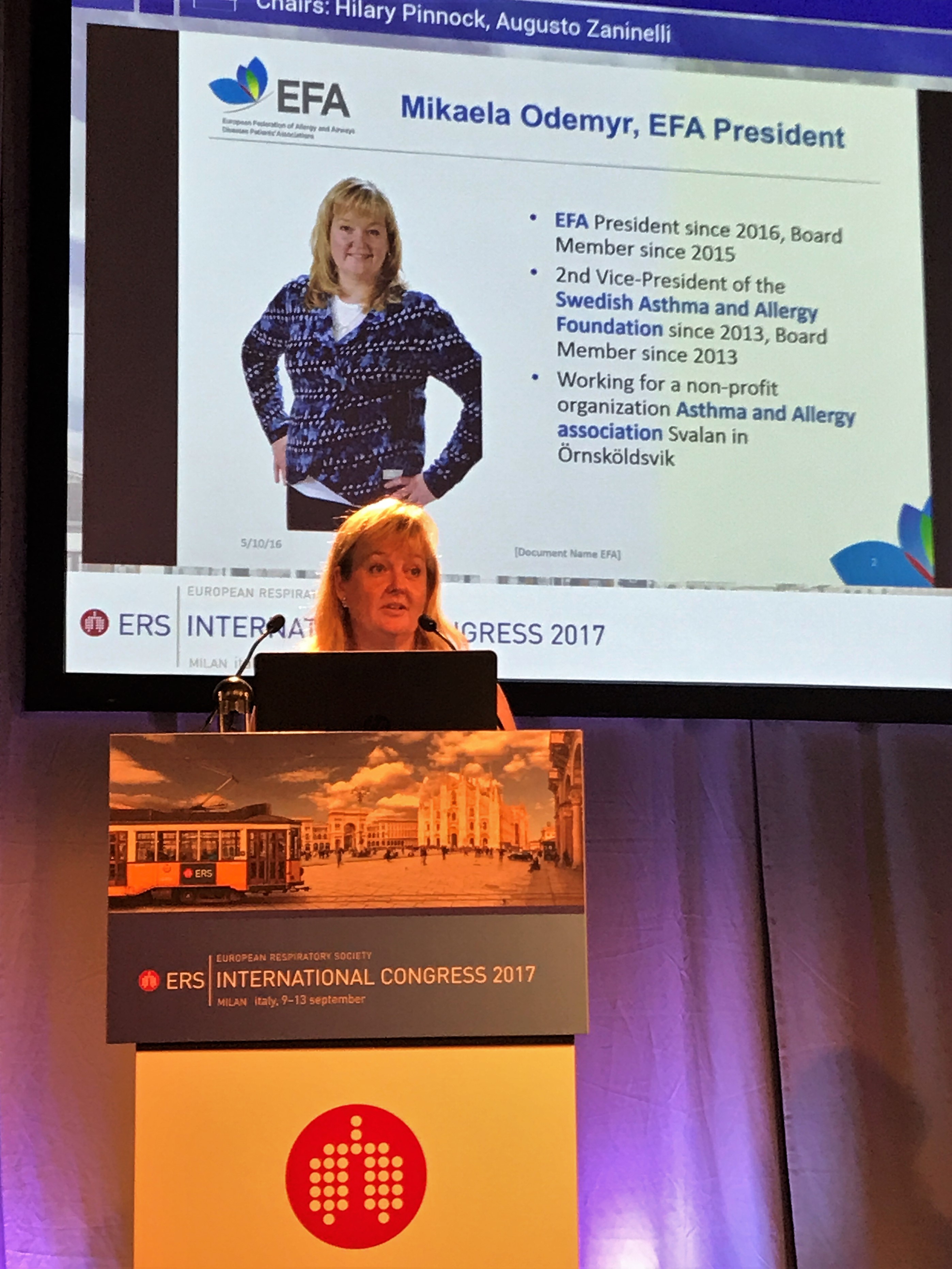 EFA Patients travelled in a delegation of five to the European Respiratory Congress to present our patients perspective on allergy, asthma and COPD to a public of more than 20,000 participants from industry, academia, and civil society.
EFA President Mikaela Odemyr presented at "The key triad: patient, healthcare system and the community" session, during the ERS Primary Care Day, where she gave an example from her own son on asthma patients' lives. Mikaela, who knows very well the effects this chronic respiratory disease has on patients, through her own personal experience as a mother, concluded that "everything is possible with the right therapy, even hard sport".
During the Congress, EFA Project and Finance Manager Giuseppe De Carlo called for support to the EFA-EAACI Call to Action for Allergy and Asthma, stressing the need to increase European funding for these diseases and prioritisation of allergy and asthma in policy-making. Giuseppe also officially presented at the World Village #COPDMove training tutorial showing that family support, regular exercise and patients to patients' advice are unelidable factors to improve COPD patients' wellbeing.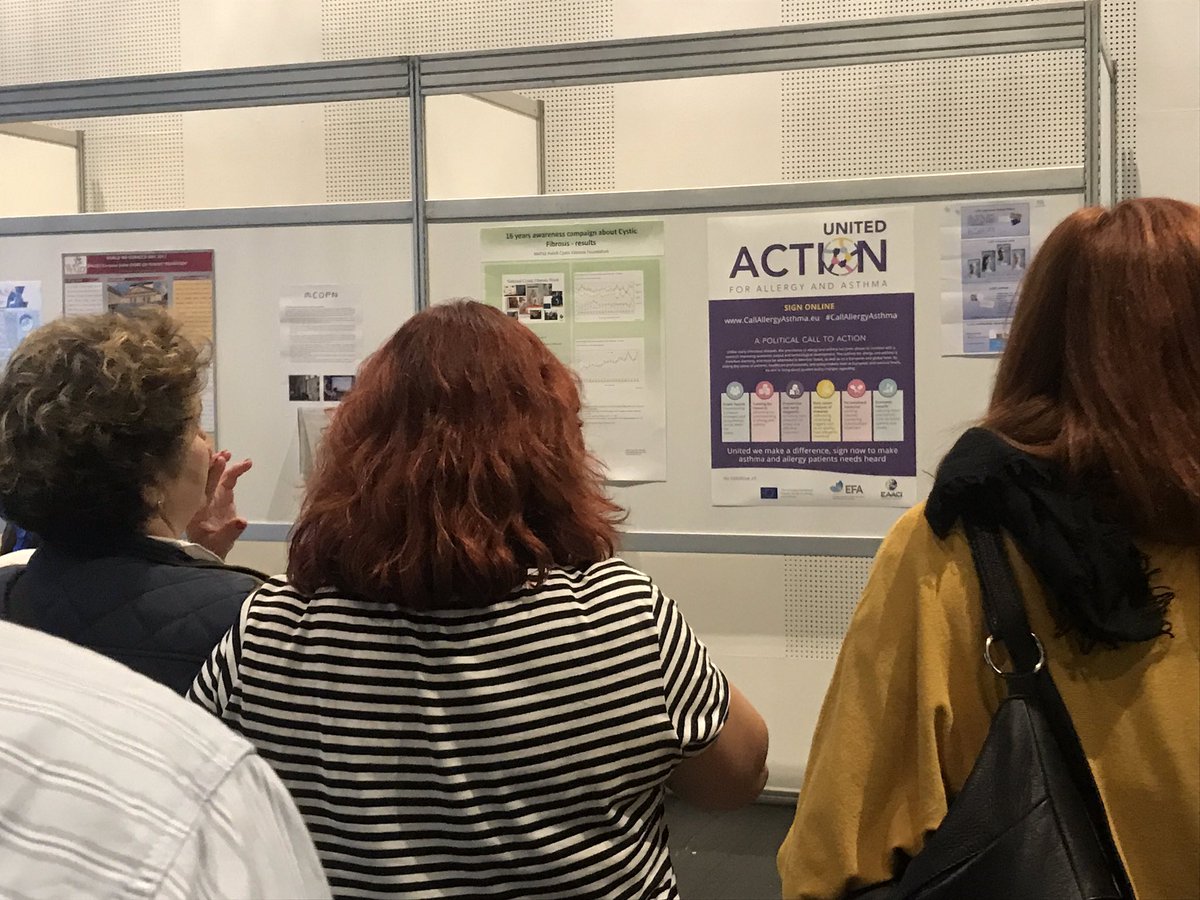 EU funded project MyAirCoach was presented at the Digital Health Symposium. MyAirCoach project coordinator Konstantinos Votis shared that eHealth and mHealth are the future for asthma self-management and a key for economic saving on unnecessary asthma care, which has become increasingly costly.
Suggestion to make it more attractive, for future newsletters: why don't we say simply "our" Giuseppe De Carlo and so on?
Thanks to the many enthusiastic lung doctors thrilled to get a copy of our #COPDMove training tutorial, patients and journal representatives that passed by our stand at the World Village.
After ERS we travelled to the European Academy of Dermatology and Venereology (EADV) International Conference in Switzerland. EFA assisted for the first time to this dermatology congress to raise awareness on atopic eczema and patients' needs. Giuseppe De Carlo together with Antje-Henriette Fink-Wagner, Corporate Relations and Fundraising Manager, explained to the attendees what we are currently doing to fight atopic eczema and Urticaria.