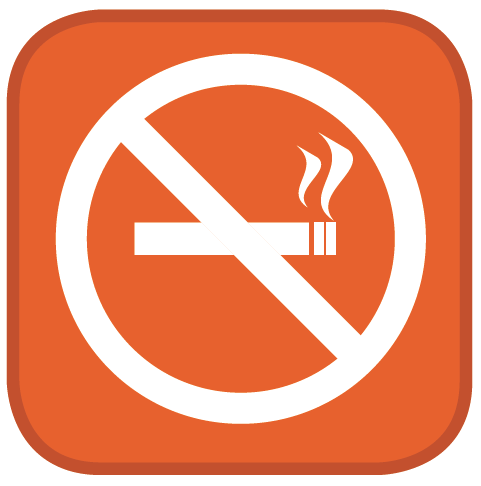 Tobacco is a proven and classified carcinogen. There are more than 4,000 chemicals in tobacco smoke, of which at least 250 are known to be harmful and more than 50 are known to cause cancer.
What is the situation of tobacco in the European Union?
Tobacco remains the most significant cause of premature death in the EU, responsible for 700,000 deaths every year. This number alone exceeds the sum of the number of deaths caused by road deaths, illegal drugs, suicides, murders, AIDS and accidents at work in a year.
According to the Eurobarometer 2017, Greece is the EU country with the highest rate of tobacco consumption (37%), followed by Bulgaria (36%) France (36%) and Croatia (35%). On the contrary, countries such as Sweden and the United Kingdom have the lowest rates, respectively 7% and 17%.
The European Union and its Member States have adopted different tobacco control measures to ensure that all consumers are equally protected from smoking. The following policy measures are of application across the EU:
Asthma, allergy and COPD patients need to be protected from tobacco smoke and consumption. As patients representatives at EFA we advocate for:
Conversion of all public places across the EU into smoke-free areas (including parks and playgrounds);
Adoption of stricter tobacco control policies, including plain tobacco packaging in all European countries;
Clearer regulations on selling and consumption of electronic cigarettes;
Higher investments on quitting campaigns and support programmes for ex-smokers.
Our advocacy activities on tobacco and smoking are strengthened by the long-standing collaboration with the European Network for Smoking and Tobacco Prevention (ENSP), of which we are an associated member.
Tobacco consumption and COPD
Smoking causes a great deal of respiratory diseases which is a major source of nuisance and exacerbation for people with asthma, allergy and chronic obstructive pulmonary disease (COPD), leading to social, work exclusion and unnecessary illness.
Smoking with asthma is associated with a higher degree of asthma severity, worsening of symptoms, increased hospital admissions, accelerated decline in lung function, limited short-term responses to medicines and poorer asthma control.
Research shows smoking and exposure to second-hand smoke is a major factor in provoking allergic responses for babies and young children.
4-10% of European adults have COPD, a preventable but progressive chronic disease that causes 300,000 deaths in Europe a year – the equivalent of 3 Hiroshima bombs
In developed countries, the World Health Organisation (WHO) estimates that tobacco smoke is the primary cause of COPD, expecting to become the third leading cause worldwide by 2030. In fact, lifelong smokers have a 50% probability of developing COPD during their lifetime but the risk of developing COPD falls by an estimate of half by quitting cigarettes.
Exposure to second-hand smoke, asthma, allergy and COPD
There is no safe level of exposure to second-hand smoke. However, over a quarter of EU citizens are exposed to tobacco smoke at work and 48.5% of general health facilities still allow tobacco smoking. Second-hand smoke causes 600,000 yearly premature deaths worldwide and the loss of 10.9 million healthy life years due to the diseases it provokes to children and adults who do not smoke.
Smoke can linger in a room for up to 2½ hours – on carpets, furnishings and walls – even with a window open, as these materials absorb the toxins found in tobacco smoke and gradually release them back into the air, posing an additional risk of exposure.
About 70% of European children are regularly exposed to second-hand smoke at home. 31% of the deaths attributable to second-hand smoke occur in children. Exposure to second-hand smoke:
increases a baby's sensitivity to allergens;
the risk of lung disease increases by 70% under the age of 2
during childhood, it causes wheezing symptoms and 20% of all asthma cases;
the risks of readmission to hospital doubles for asthma within 1 year.
Parental smoking during pregnancy is associated with hospital admission by 20% of infants under the age of 5 for bronchitis, low birth weight, foetal deaths and preterm delivery with reduced lung function (also influenced also by grandmothers smoking patterns due to multigenerational transmission).
EFA's documents and activities in tobacco control