Mission & Vision
The European Federation of Allergy and Airways Diseases Patients' Associations (EFA) is an independent non-profit organisation with its central office located in Brussels, Belgium. EFA connects 39 allergy, asthma and chronic obstructive pulmonary disease (COPD) patients' associations in 24 countries.
Board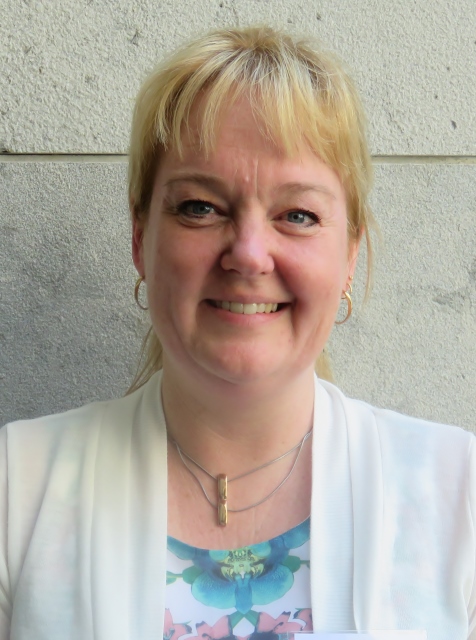 Mikaela Odemyr

President
I am the 2nd Vice-President of the Swedish Asthma and Allergy Foundation. I work for a non-profit organization in Örnsköldsvik, Sweden. All my children have asthma and allergies, so over the years, I gained a lot of personal experience. I want people with asthma and allergy to experience a good life, good care, and being included in the community.
Erna Botjes
Vice-President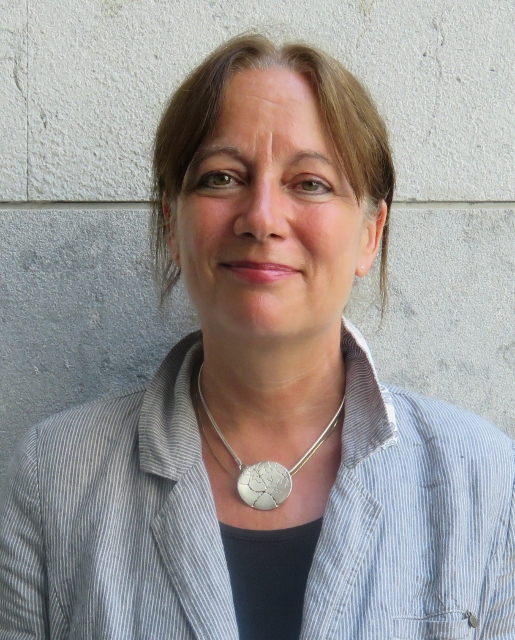 Erna Botjes

Vice-President
As President of the Dutch Food Allergy Foundation, I am involved in European and national projects dealing with research and improvement in the fields of allergy and patient education. Professionally, I have broad working experience in the public health sector. EFA has inspired and strengthened our organisation; it is a powerful EU-level umbrella for patient organisations.
Carla Jones
Secretary of the Board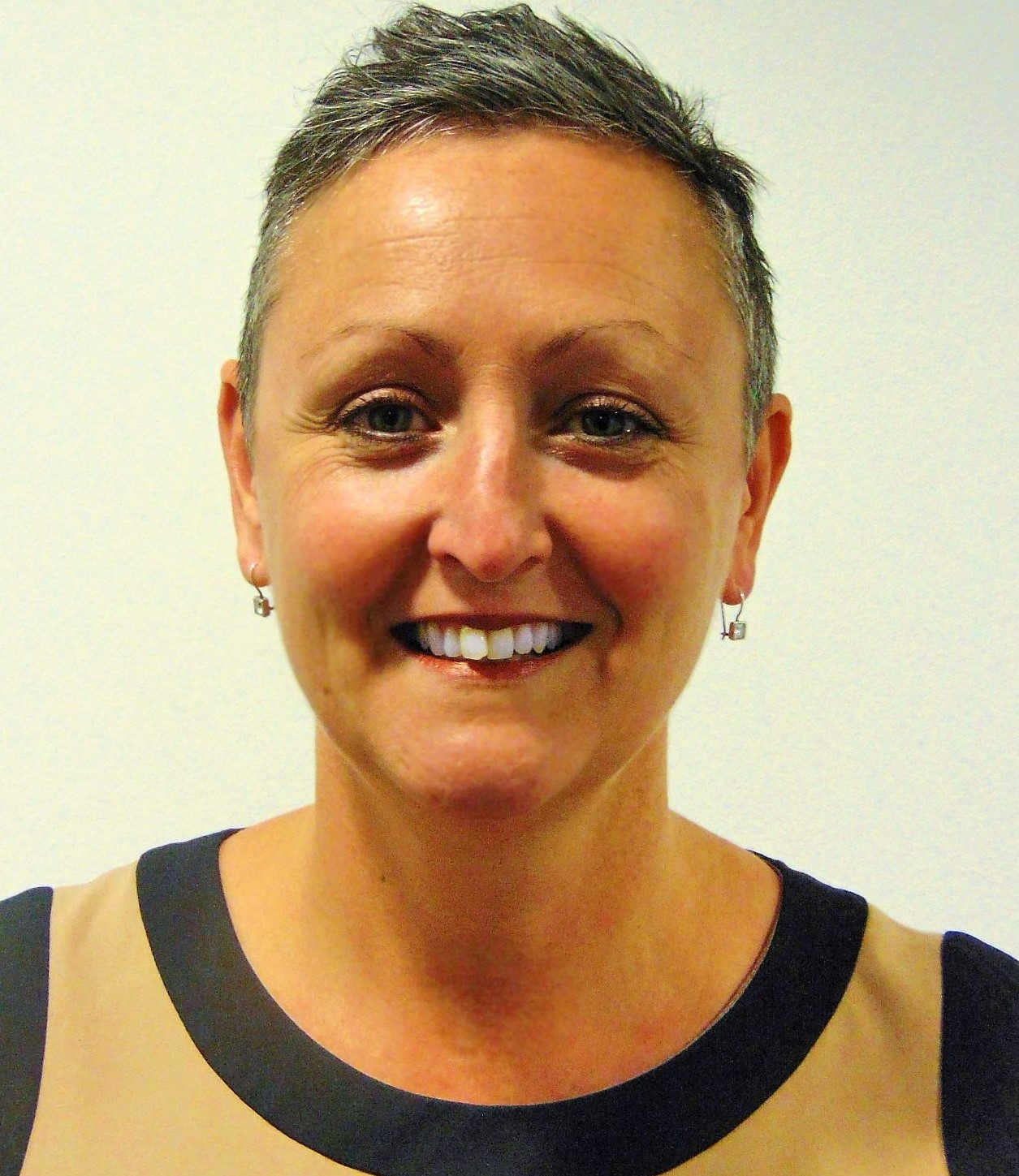 Carla Jones

Secretary of the Board
I am the Allergy UK Chief Executive, responsible for the strategic development of the charity. Since 2017, I have been an EFA Board member with the responsibility of supporting EFA with advice on development of strategy. This includes representation at the Global Asthma and Allergy Patient Platform and being the Board liaison on indoor air-quality.
Marcia Podesta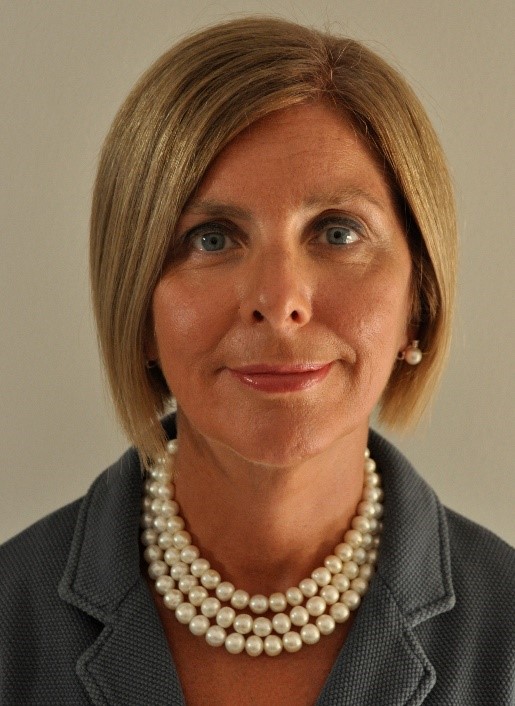 Marcia Podesta
I am the President of Food Allergy Italia, an association founded in 2002 focusing specifically on food allergies. I have taken part in several (inter)national studies on quality of life with food allergies. Being a lawyer, I also perform trainings for doctors, nurses and food business operators on issues related to legislation on food labelling. I am EFA board member since 2019.
Secretariat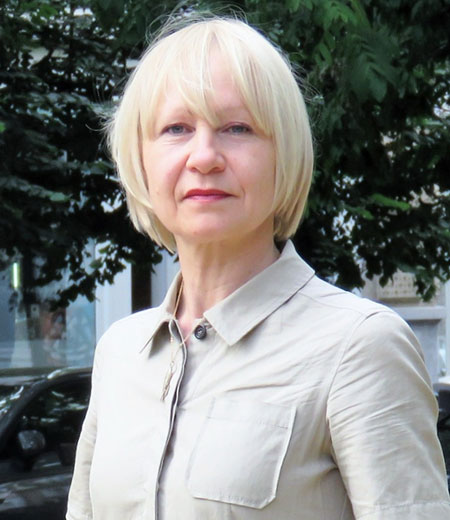 Susanna Palkonen

Director
For over 15 years, I have worked in the allergy, asthma and COPD patient movement. Being a patient myself, I am passionate about patients' involvement in health, environment and research policy. I am a member of many initiatives, including a board member of EPF, and have co-authored several papers with our scientific partners in the field of allergy, asthma and COPD.
Isabel Proano
Director of Policy and Communications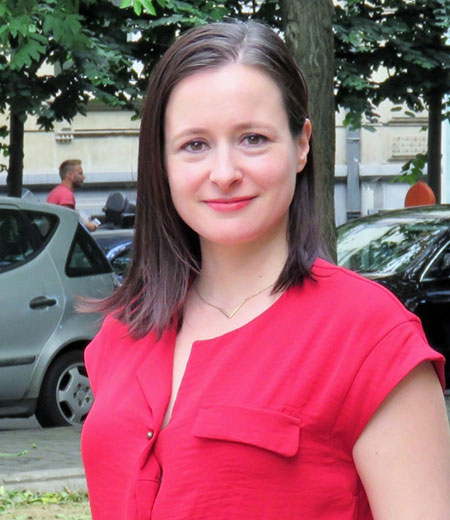 Isabel Proano

Director of Policy and Communications
I lead EFA policy and communications strategy. I have been working in communication and advocacy since 2007, having experience in the private, public and non-profit sector. At EFA, I work to change the perceptions about allergy, asthma and COPD through the development of information, campaigns and tools that will empower people living with these diseases.
Antje-Henriette Fink-Wagner
Director of Corporate Relations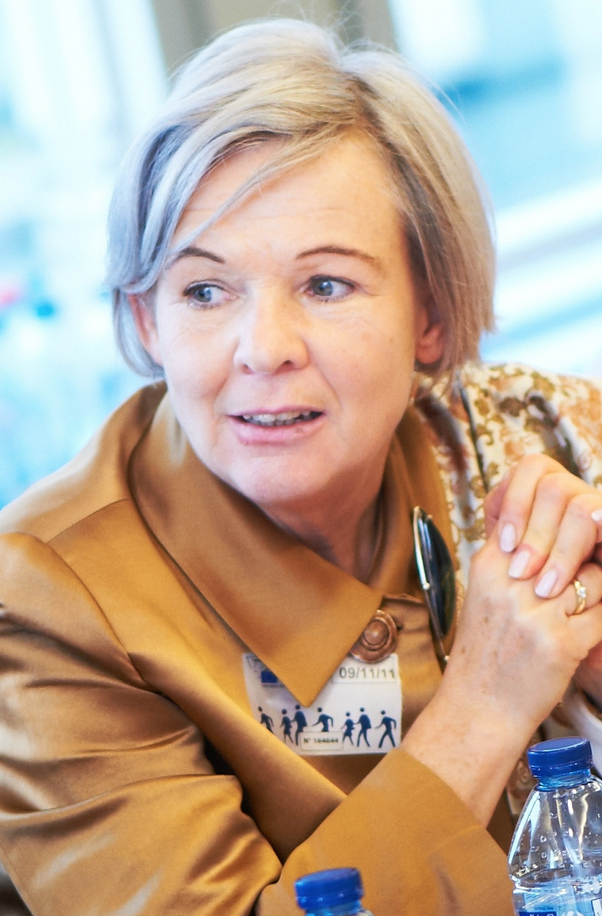 Antje-Henriette Fink-Wagner

Director of Corporate Relations
For 21 years I worked for pharmaceutical companies, most of the time for global respiratory franchise respiratory/ medical affairs departments. After finalizing my diploma as nutritionist, I worked for the international Red Cross during the civil war in Uganda. I believe that patients need to understand and control their own chronic disease in a rational way to live their own best possible lives. I want to support chronic patients to become a relevant voice in the concert of stakeholders.
Panagiotis Chaslaridis
Policy Advisor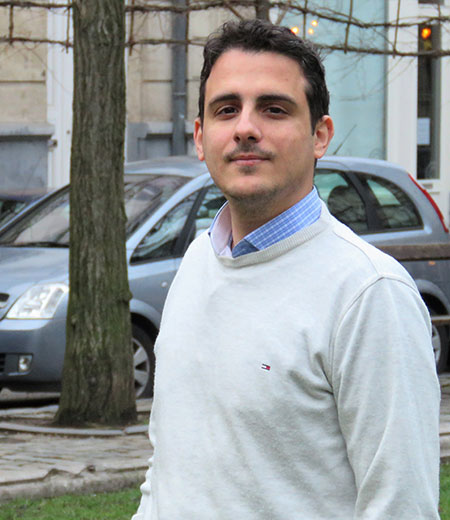 Panagiotis Chaslaridis

Policy Advisor
I contribute to the development of advocacy and communications initiatives vis-á-vis the institutions and other stakeholders in the context of specific policy dossiers. EFA's mission is fully aligned with my beliefs on the most pressing problems patients face in our days, such as participation in policymaking, the right to quality care, and the need for a healthier environment.
Valeria Ramiconi
Programme Manager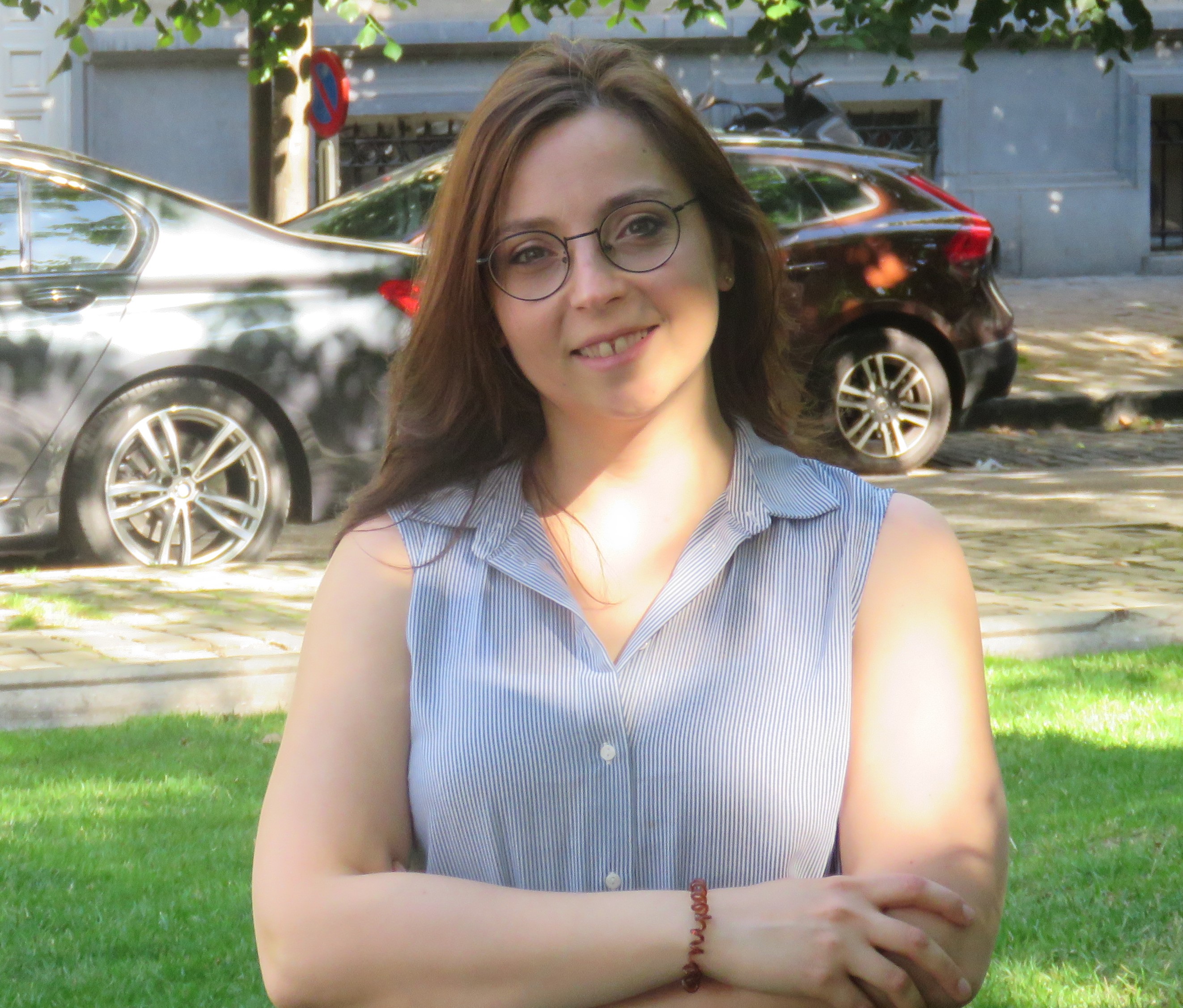 Valeria Ramiconi

Programme Manager
I am in charge of the management and implementation of EFAs projects, including the EU funded ones. I have 10 years of experience in the field of public health and international development, both in NGOs and for-profit companies. My commitment is to ensure that the patients' perspective is always at the centre of all EFA's projects and that patients continue being the driver of EFA's activities.
Sofia Romagosa
Projects and Engagement Officer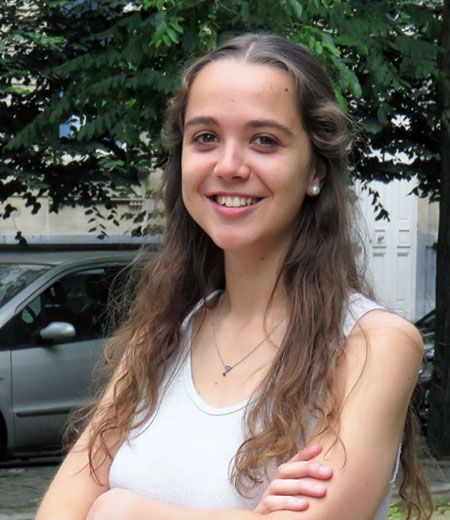 Sofia Romagosa

Projects and Engagement Officer
I implement activities related to EU-funded research projects and collaborate on the implementation of EFA's projects. I also ensure the involvement of EFA Members in EFA's projects. I believe in healthcare as a human right. EFA has a key role to improve disease prevention, healthcare quality, and access by representing the patients' voice in policymaking processes and scientific research.
Eleanor Morrissey
Communications and Policy Officer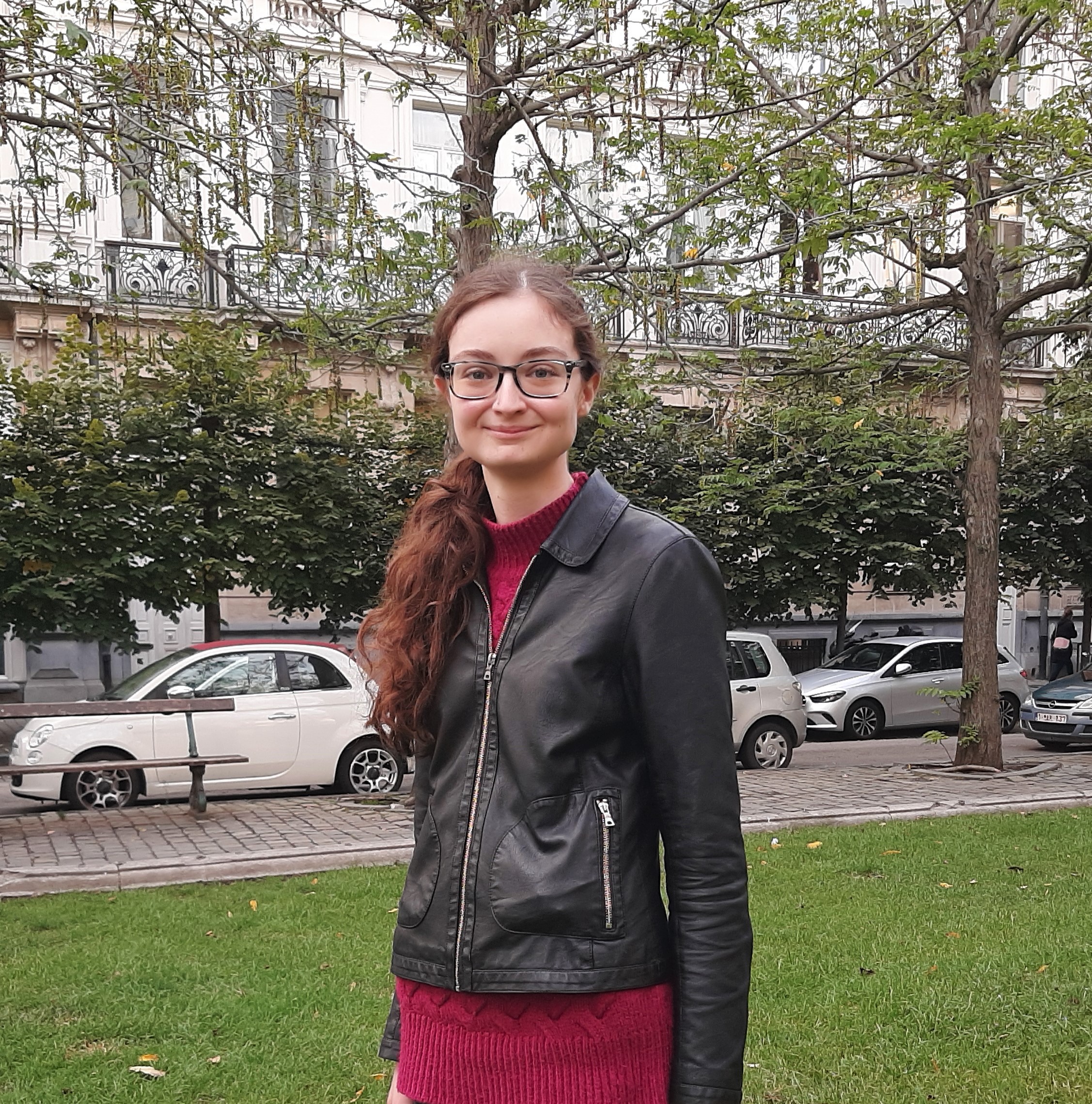 Eleanor Morrissey

Communications and Policy Officer
I support EFA's communications activities as well as in its policy work. I am passionate about social rights, and health is central to this. At EFA, this means supporting people with chronic diseases through campaigns and tools, to empower patients in their daily lives and in advocating for their health rights.
Members
Austria

Austrian Lung Union
Österreichische Lungen-Union

Obere Augartenstrasse 26-28,
A-1020 Wien
Austria

Bulgaria

Association of Bulgarians with Bronchial Asthma, Allergy and COPD
Асоциация на Българите Боледуващи от Астма

5B Triditza Str.
BG-1000 Sofia
Bulgaria

https://www.facebook.com/AbbaAsociaciaNaBulgariteBoleduvasiOtAstma/

Belgium

Asthma and Allergy Association
Asthma-en Allergiekoeppel vzw

Staatsbaan 165
3460 Bekkevoort, Vlaams Brabant
Belgium

Croatia

BREATH Croatia - Association of Parents of Asthmatic Children of Croatia
Udruga roditelja djece astmaticara Hrvatske

Srebrnjak 100
10000 Zagreb
Croatia

http://www.bolnica-srebrnjak.hr/index.php/hr/udruga-roditelja-djece-astmaticara-hrvatske

Czech Republic

CIPA - Czech Initiative for Asthma
Česká iniciativa pro astma

Sokolská 31
12000 Praha
Czech Republic

Denmark

Danish Asthma Allergy Foundation
Astma-Allergi Forbundet

Universitetsparken 4
DK-4000 Roskilde
Denmark

https://www.astma-allergi.dk/

Finland

Finnish Allergy, Skin and Asthma Federation
Allergia-ja Astmaliitto

Paciuksenkatu 19
FIN-00270 Helsinki
Finland

Organisation for Respiratory Health
Hengitysliitto

Oltermannintie 8, PL 40
FIN-00620 Helsinki
Finland

France

French Asthma and Allergies Association
Association Asthme & Allergies

9 rue de Vanves
92100 Boulogne
France

FFAAIR - French Federation of Friends of Respiratory or Disabled Patients' Associations
Fédération Française des Associations et Amicales de malades, Insuffisants ou handicapés Respiratoires

66 Boulevard Saint Michel
75006 Paris
France

AFPRAL - French Allergy Prevention Association
Association Française pour la Prévention des Allergies

La Ruche, 24 rue de l'Est
75020 Paris
France

French Eczema Association
Association Française de l'Eczéma

15 Rue du Val
35600 Redon
France

Respiratory Health France
Santé Respiratoire France

115 rue Saint Dominique
75007 Paris
France

https://sante-respiratoire.com/

Greece

Aniksi

75, El. Venizelou, Holargos
11561 Athens
Greece

Germany

DAAB - German Allergy and Asthma Association
Deutscher Allergie- und Asthmabund e.V.

An der Eickesmühle 15-19
41238 Mönchengladbach
Germany

Iceland

Asthma and Allergy Society of Iceland
Astma og ofnæmisfélag Íslands

Síðumúla 6
108 Reykavík
Iceland

Ireland

Asthma Society of Ireland

42-43 Amiens Street
1 Dublin
Ireland

COPD Support Ireland

C/O Creidim Centre
Central Park, Leopardstown Road
Dublin
Ireland

Italy

Italian Federation of Asthma and Allergy
FederASMA e ALLERGIE Onlus – Federazione Italiana Pazienti

33 Via Ser Lapo Mazzei
59100 Prato
Italy

Food Allergy Italy
Associazione Italiana Allergie Alimentari

Piazza De Gasperi 45/A
35131 Padova
Italy

Latvia

Latvian Allergy and Asthma Association
Latvijas astmas un alerģijas biedrība

116 Berģu iela
1024, Riga
Latvia

Norway

Norwegian Asthma and Allergy Foundation (NAAF)
Astma- og Allergiforbundet

PB 6764, St. Olavs plass
0130 Oslo
Norway

The Netherlands

Dutch Lung Foundation
LongFonds

Stationsplein 127
3818 LE Amersfoort
The Netherlands

Dutch Food Allergies Foundation
Stichting Voedselallergie

Postbus 207
NL-3860 AE Nijkerk
The Netherlands

https://www.voedselallergie.nl/

Dutch Atopic Eczema Patients' Association
Vereniging voor Mensen met Constitutioneel Eczeem (VMCE)

Stationsweg 6-B
NL-3862 CG, Nijkerk
The Netherlands

https://www.vmce.nl/

Poland

Polish Federation of Asthma, Allergy and COPD Patients' Organisations
Polska Federacja Stowarzyszeń Chorych na Astmę i Choroby Alergiczne i Przewlekłe Obturacyjne Choroby Płuc

ul. K. Promyka 5 lok. 162
01-604 Warsaw
Poland

https://www.astma-alergia-pochp.pl/

Portugal

Portuguese Asthma Patients' Association
Associação Portuguesa de Asmáticos (APA)

Rua Arnaldo Gama 64
4000-094 Porto
Portugal

Portuguese Association of People with COPD and Other Chronic Respiratory Conditions
Associação Portuguesa de Pessoas com DPOC e Outras Doenças Respiratórias Crónicas (RESPIRA)

Rua Infante D. Pedro, 10-B
1700-243 Lisboa
Portugal

Serbia

National Association for Help and Support for People with Allergies, Celiac Disease and Other Autoimmune Diseases with Restrictions in Diet – Allergy and me
Nacionalno udruženje za pomoć i podršku osobama sa alergijma, celijakijom i ostalim autoimunim oboljenjima sa ograničenjima u ishrani - Alergija i ja

Milentija Popovića 64/21
11070 Novi Beograd
Serbia
https://www.alergijaija.com/



Spain

Spanish Federation of Respiratory Diseases' Associations
Federación Española de Asociaiones de Pacientes Alérgicos y con Enfermedades Respiratorias (FENAER)

Tudela de Agüeria 47
33919 Sotiello, Asturias
Spain

Spanish Association for People with Food and Latex Allergy
Asociación Española de Personas con Alergia a Alimentos y Látex (AEPNAA)

Avda. del Manzanares 62
28019 Madrid
Spain

Slovenia

Pulmonary and Allergy Patients' Association of Slovenia
Društvo pljučnih in alergijskih bolnikov Slovenije

Koprska cesta 94, III. nadstropje, pisarna 9
1000 Ljubljana
Slovenia

Sweden

Swedish Asthma and Allergy Association
Astma- och Allergiförbundet

Rosenlundsgatan 52
SE 11863, Stockholm
Sweden

Swedish Heart and Lung Association
Riksförbundet HjärtLung

Hornsgatan 172
11 728 Stockholm
Sweden

Switzerland

aha! Swiss Allergy Center
aha! Centre d'Allergie Suisse

Scheibenstrasse 20
3014 Bern
Switzerland

Swiss Lung Association
Lungenliga Schweiz

Chutzenstrasse 10
3007 Bern
Switzerland

https://www.lungenliga.ch/de/startseite.html

United Kingdom

Allergy UK

Planwell House, LEFA Business Park, Edgington Way DA14 5BH, Sidcup
Kent
United Kingdom

Asthma UK and the British Lung Foundation

18 Mansell St, E1 8AA
London
United Kingdom
Join EFA
We are not currently hiring at the moment, but keep an eye on this page and follow us on social media to receive updates in the future.

Interested in becoming an EFA partner? Support us!