New campaign and tools for allergy-friendly schools in Belgium Prévéntion des Allergies, in partnership with the Flemish patient organisation Allergienet launched on April 22nd, "Allergie à L'École", a school campaign that aims at improving awareness of allergy sympthoms and treatments at school, especially anaphylaxis. The widespread problem of allergies in school is a continued concern from parents across Belgium, where 1 in 4 children have an allergy and 20% of allergic their reactions occurring in school. Awareness ensures the safety of allergic children at school and significantly reduces their exposure to unnecessary risks. As a part of the campaign, an Allergy Action Plan, available in French and Dutch, has been drafted to help parents with allergic children collect necessary information for educators to avoid unnecessary exposure to allergens. The campaign is scheduled to last for a minimum of two years and has foreseen a national prize for the best anti-allergy school. With "Allergie à l'école", Prevention des Allergies and Allergienet are seeking to create a safe environment for allergic children, in order to allow parents to rest assured while their children are able to maintain normal social interactions with classmates, building their confidence as well as independence to cope with their condition.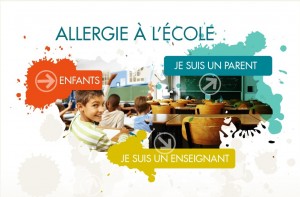 New allergy campaign in Finland The Finnish Allergy and Asthma Federation participated in the World Allergy Week by launching a national campaign focused on skincare to raise visibility for this condition, share allergy related knowledge and recruit new members. Almost 50% of Finnish women experience skin sensitivity, and the percentage is only a little lower among Finnish men. About 20 to 30 % of Finnishs suffer from atopic dermatitis. Thanks to a commercial video and a dynamic social media dissemination, the campaign captured great media and public attention. The week was sponsored by LV, a company that produces sensitive cosmetics among other products.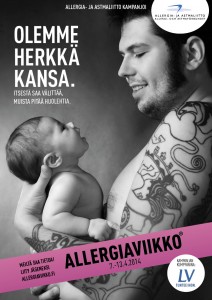 Free allergy consultations in Poland The Polish Federation of Allergy Asthma and COPD and the Military Medical Institute organized a week of allergies for the residents of the Mazovia region, holding free allergy consultations for people with life-threatening allergies and organizing workshops for patients with anaphylactic shock. TVP info, the public TV info channel, sponsored the event.