2015 has started with new leadership to boost patients' access to healthcare, Latvia taking over the Presidency of the European Union and a freshly approved European Commission Work Programme. In this article you will find Latvia's plans in the field of health, what happened with the clean air legislation in Europe, and the best strategies to stop non-communicable diseases, reduce tobacco consumption and medical devices materials are safe to use.
Health will be a priority for the Latvian Presidency of the EU
On January 1st, Latvia took up the European Council's rotating six month Presidency for the first time since joining the EU in 2004. The Latvian Presidency's priorities in health focus on promoting a healthy lifestyle, particularly in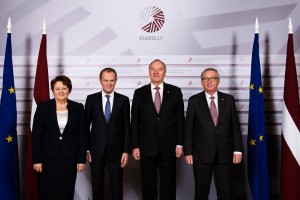 children, and on empowering individuals to lead their own health. To this end, the Presidency wishes to bring attention to issues such as healthy school meals, physical activity and sports as means to reduce childhood obesity, creating both an enabling environment in health promotion and the role of modern technologies and innovation in the health education of children and young people. In addition, the Presidency aims to reach an agreement on the new Directive for medical devices and in-vitro diagnostic medical devices, to be able to begin negotiations with the European Parliament. Finally, the Presidency wants to ensure that the new regulation improves patient safety and product quality, while avoiding the creation of additional obstacles for innovation.
Patients' Access to Healthcare: MEPs join forces
On January 28th the patient community and other health groups gathered at the European Parliament to attend the official launch of the European Parliament Interest Group on Access to Healthcare.This initiative is chaired by Members of the European Parliament (MEPs) Andrey Kovatchev (EPP, Bulgaria), Biljana Borzan (S&D, Croatia), Marian Harkin (ALDE, Ireland) and Kateřina Konečná (GUE/NGL, Czech Republic), and was launched with the support of the Health Commissioner, Vytenis Andriukaitis. The group will be in close contact with the patient community, led by the European Patients' Forum, of which EFA is member, and the Bulgarian Patient Platform. We warmly welcome this initiative and congratulate the MEPs that took the lead and committed into tackling health inequalities and enhancing proper access to high-quality healthcare for all patients.
Photo: From left to right, MEP Kovatchev, EPF President Olauson and Health Commissioner Andriukaitis.
European Commission Work Plan 2015 approved without political consensus
In the end of 2014, the European Commission (EC) presented a Work Programme for 2015 that proposed the National Emission Ceiling (NEC) for a review, in order to reassesses the methods stated in the proposal without compromising the planned goals. This move received heavy critics by Members of the European Parliament and the European public health community, not only because an updated air pollution policy is much needed but also because it was not clear whether the NEC Directive would be reviewed or withdrawn, and if reviewed, what would be the timeline and objectives of the new revision. During the European Parliaments' vote that took place on the 15th of January on the EC proposed Work Programme, the different political groups were not able to agree on a common resolution on the Work Programme and the NEC Directive, but the vast majority of the MEPs voted for resolutions that demand to continue the political process for air quality. However, the European Commission does not need Parliament's approval in order to go ahead with its proposals. Despite the fact it has not been officially confirmed by the EC, the NEC Directive will most likely not be withdrawn and its development will continue in 2015. This assumption is based on Julie Girling, conservative MEP and Rapporteur of the Parliament on air quality, statement on Twitter informing that vice-president Frans Timmermanns has reassured her that the Clean Air package will not be withdrawn.
Our lifestyle is harmful to our health: New WHO Report on non-communicable diseases
According to the new World Health Organisation (WHO) Global Status Report on non-communicable diseases (NCDs), each year 16 million people die prematurely (before the age of 70) from heart and lung diseases, stroke, cancer and diabetes. The report states that most premature NCD deaths are preventable. Of the 38 million lives lost to NCDs in 2012, 16 million or 42% were premature and avoidable.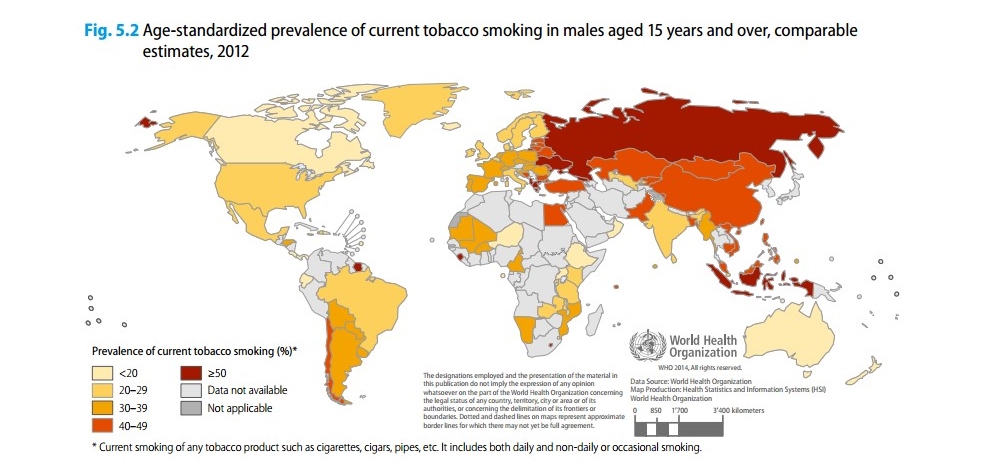 WHO has urged governments to take actions to reduce the burden of NCDs. According to the report, high rates of death and disease, particularly in low- and middle-income countries, are a reflection of inadequate investment in cost-effective NCD interventions. WHO recommends all countries move from commitment to action, by setting national targets and implementing the "best buy" interventions starting in 2015. "Best buy" is a cost-effective, high-impact interventions recommended by WHO, including banning all forms of tobacco advertising, replacing trans fats with polyunsaturated fats, restricting or banning alcohol advertising, preventing heart attacks and strokes, promoting breastfeeding, implementing public awareness programmes on diet and physical activity, and preventing cervical cancer through screening. Many countries have already had success in implementing these interventions to meet global targets, although more actions are needed to stop NCDs epidemics.
Plain packaging of tobacco products to boost tobacco control
According to a new publication of the World Health Organisation (WHO), plain tobacco packaging measures encourage more people to stop smoking and fewer to start. Evidence shows that consumers perceive plain packaging as ugly and dull — it decreases the attractiveness of tobacco products and smoking, particularly to young people and women. As for now, Australia is the only country in the world that has adopted and introduced plain-packaging measures. They came into effect in December 2012 and despite the short time span since the measures were adopted, there is evidence showing a sustained 78% increase in calls to the tobacco quit line since such packaging was introduced. That increase is not attributable to anti-tobacco advertising activity, higher cigarette prices or other identifiable causes. In Europe, the United Kingdom might be the first to adopt plain packaging measures: recently the UK government has announced about its intentions to lay regulations for standardized packaging before the end of March this year, with the expectation that the regulations would come into force in May 2016.
Understanding health effects of nanomaterials in medical devices
The European Commission (EC) has published a new scientific opinion addressing the use of nanomaterials in medical devices. This expert work will guide safety standards for the material components found on devices conceived for medical use. The opinion provides information regarding nanomaterials, minuscule structures that present specific physical properties that are used for being among others conductors or isolators. The Scientific Committee on Emerging and Newly Identified Health Risks (SCENIHR) concludes that nanomaterials have the potential risk of releasing free particles of those materials, exposing then users and patients to them and recommends a phased approach for evaluating the risk of using nanomaterials in medical devices.