April is high season for birch, which is the most common and problematic pollen allergen in Norway. That is why EFA Member the Norwegian Asthma and Allergy Foundation (NAAF) has launched an awareness campaign this year, Pollenfrisk (Pollen Fresh), in five different universities and colleges to offer free allergy tests to students, along with medical guidance.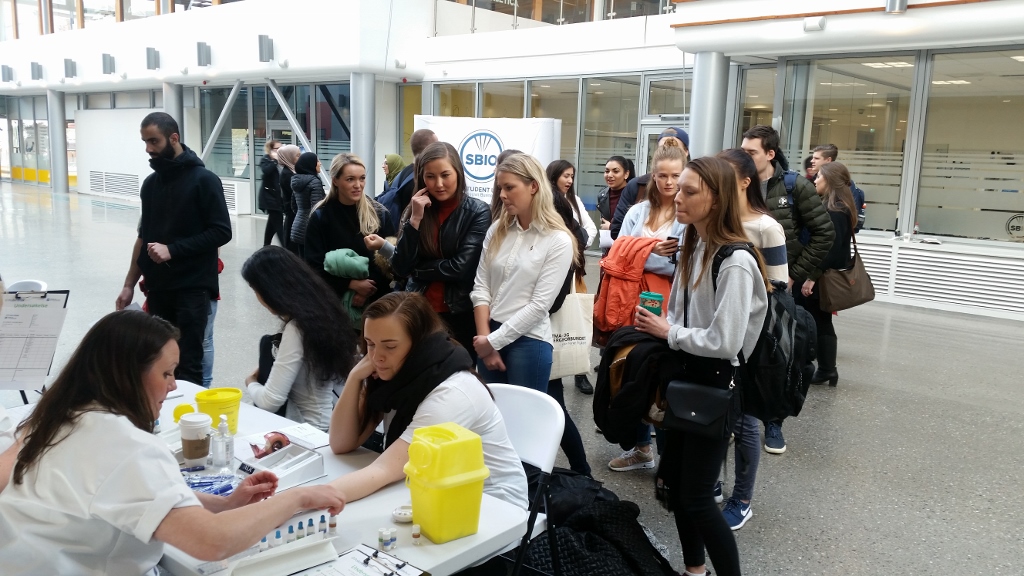 More than 500 students got tested, and 40% had a positive result to one of the five allergies tested (cats, dogs, dust mites, grass and birch). While the percentage was high, NAAF colleagues were surprised that many students are allergic to pollen without knowing about it. Studies show that allergies can give lower grades in exams what is particularly relevant for students, who often hit hard by pollen in the examination period.
The initiative got lot of media coverage, congratulations from EFA!