In November we welcomed our Member representatives to a thematic Meet&Greet the EU training that this year focused on patients' involvement on Health Technology Assessment. The meeting gathered 10 EFA Members that could hear from expert HTA officials, from the European Commission and national regulatory bodies.
The workshop started on 7 November with Anthony Barron, health economist at Charles River Associations, who set the scene on sustainability of health system financing, efficiency and HTA. This introductory part was followed by Susanne Bethge, representing the Innovation Committee at the Federal Joint Committee (Healthcare) of Germany. She gave an approach on "What is HTA and how patients' preferences are taken into account" using Germany as an example. During this part of the workshop, other national systems were mentioned, because one of the problems encountered by European healthcare regulations are the differences among member States. The last presentation of the day was led by Valentina Strammiello from the European Patients' Forum, who explained why is relevant for patients to be involved in HTA .
The European Commission was in charge of starting the workshop the next day. Ioana Raluca Siska, representing the Directorate-General for Health explained the EU roots and ways of collaborations on HTA , as well as its challenges, implications and consequences at EU level. Her intervention was followed very closely by EFA members, who actively participated and tried to understand the patients' role at EU political level. The following presentation by Sophie Werko, SBU (Sweden), was focused on the regional and national level. She explained what patient evidence means for national HTA systems . EFA Roberta Savli finalised the workshop by encouraging members to put in practice what they had learnt so far. They did a role-play where they simulated the points of conflict usually found between patient's representatives, industry, payers, decision-makers, and healthcare professionals when involving patients in HTA decision-making.
Thank you to all Meet&Greet the EU HTA training participants!
Sam Derwin, Asthma Society of Ireland
Guro Waage and Dace Kaleja from Norwegian Asthma and Allergy Foundation
Armando Ruiz and Javier Contreras, from Spanish member FENAER
Otto Spranger representing the Austrian Lung Union
Marcia Podestà, Food Allergy Italia
Martine Puhl representing Dutch Lung Foundation
Adriana Castro-Ayala coming from Allergy UK and Antje-Henriette Fink-Wagner, German League of Respiratory Diseases' Patients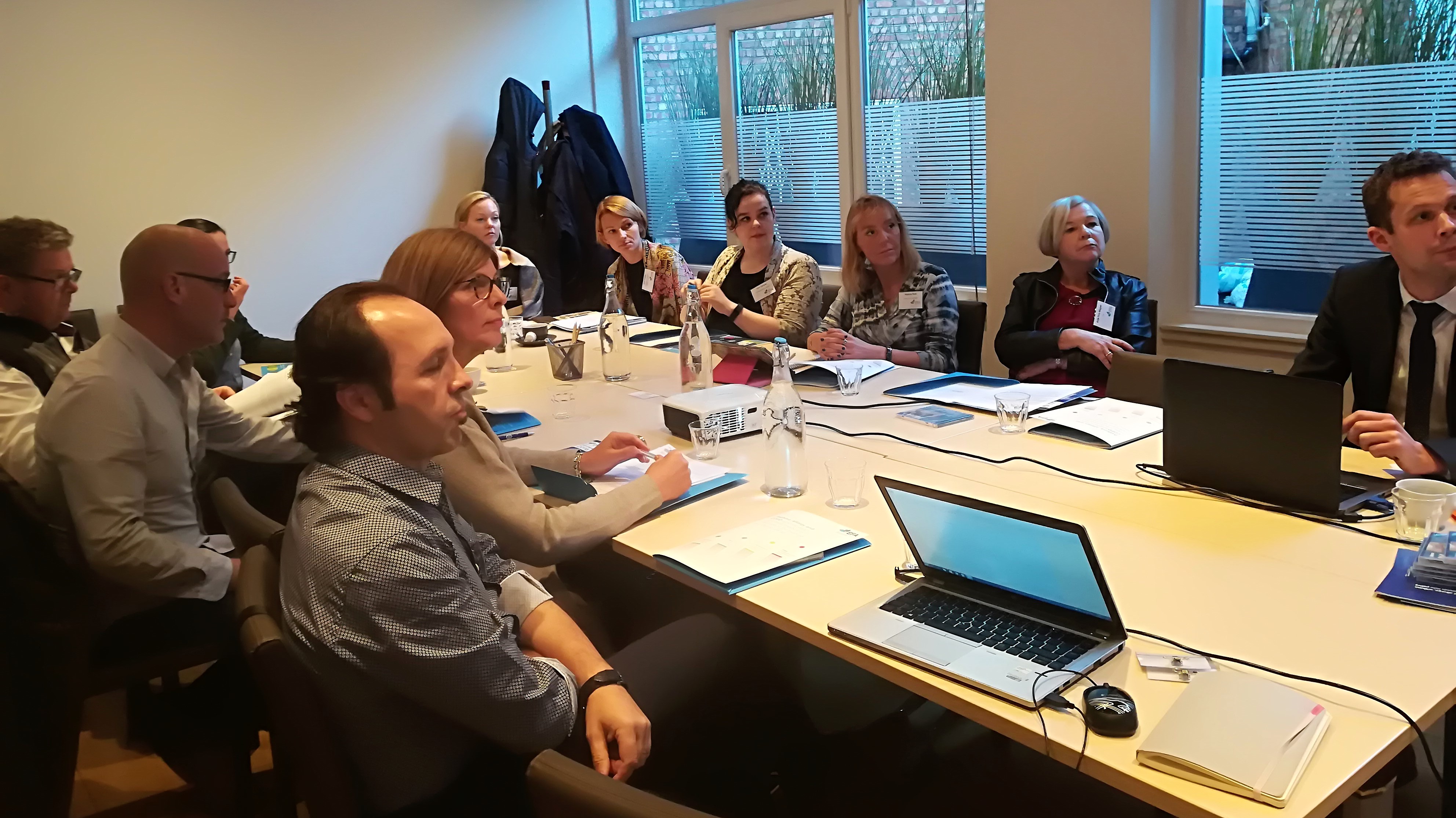 At the end of the training, we received very positive feedback from EFA member patient advocates, saying they were more aware about European environment for HTA and will be more empowered to engage with national HTA agencies. We are planning to organise similar thematic workshops in the future too.
EFA is an official stakeholder of a broader working group on this subject formed by patients and consumers, healthcare providers, payers, and industry within the European Commission (EC), the EU Health Technology Assessment (HTA) Network Stakeholder Pool. We actively bring our perspective to the EC work and next policy developments on health technology assessment.
Learn more about EFA's vision on this subject