In the last three years EFA has worked on the development of myAirCoach, a mHealth system for asthma patients. Now it's time to test the system in real life and assess its effectiveness and whether it can help improve asthma control
Digital innovation is bringing more and more tools that ease our life. In the case of chronic conditions, these innovative products have the potential to transform radically the traditional treatment and help people self-manage the disease.
To this end, the myAirCoach consortium started on 16th February a study at the Leiden University Medical Center (LUMC) involving 90 patients between The Netherlands and the United Kingdom until June. The patients is divided into two groups: the first group will use the myAirCoach system while the second will continue to monitor their asthma in the usual way. Those using myAirCoach have attended a demonstration of the system at the clinic before starting to use the myAirCoach kit at home. The kit includes the myAirCoach smart-inhaler adapter, the myAirCoach air-monitor box for measuring indoor air quality and a Fitbit device, which are all connected to the myAirCoach online platform and mobile app. Moreover, a NIOX Vero device is included for measuring FeNO.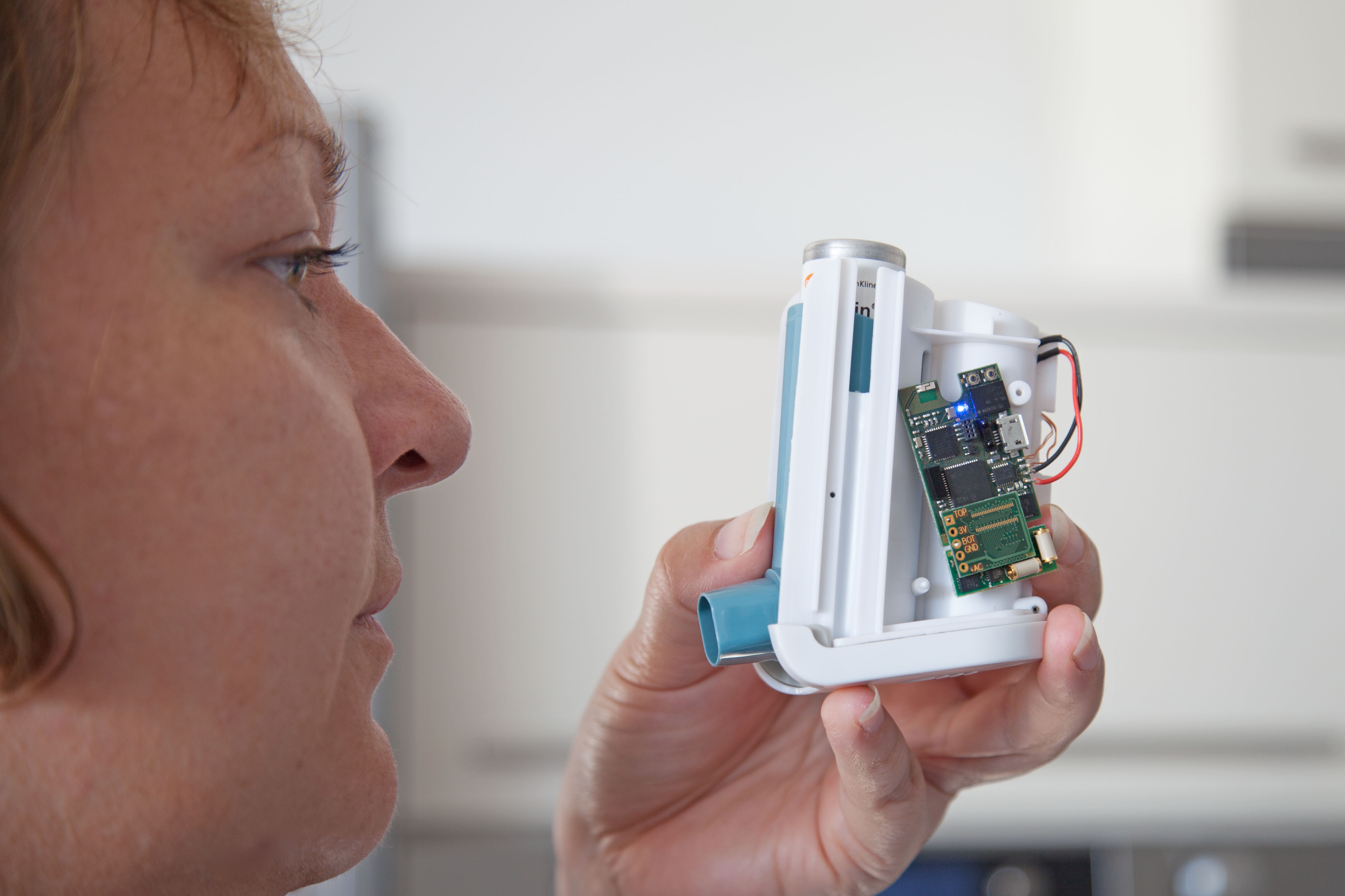 The study has been prepared in collaboration with the Advisory Patient Forum (managed by EFA). The APF gave feedback to the app and online platform as well as to the smart-inhaler adapter, during a pre-study session held at the Longfonds offices together with the APF member Dominique Hamerljnck and Dr Jacob Sont and Rishi Khusial from LUMC.
The APF members will also test whole myAirCoach system at home to identify potential problems and enable the project consortium to apply timely corrections during the course of the study.
All news regarding myAirCoach can be found in the annual newsletter released this month and available here