The next morning day, Tuesday 17th, we welcomed six guest speakers who are the top experts on their specialty in a session that explored the future of personalised medicine and clinical data sharing.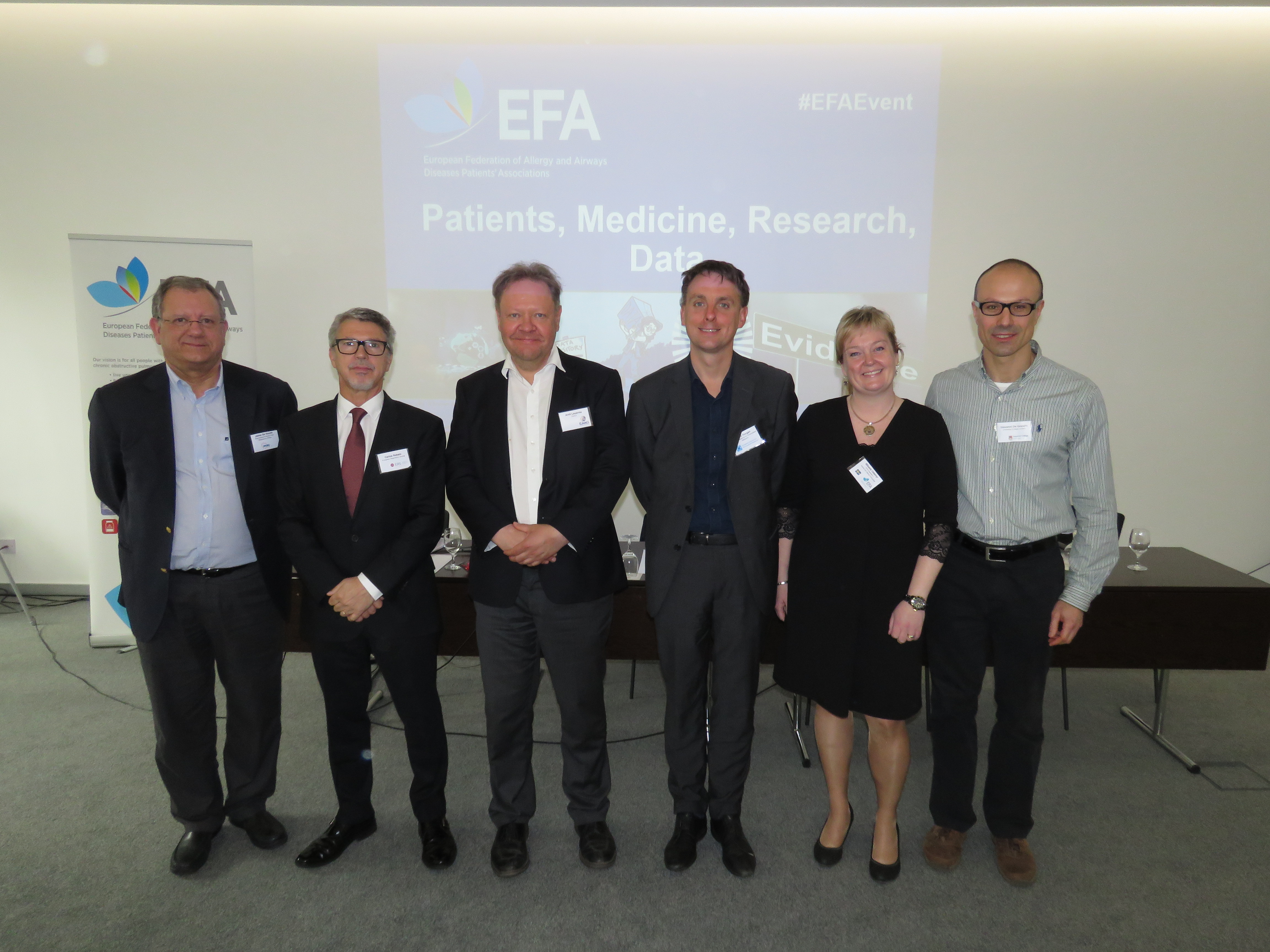 Carlos Robalo, Secretary General of the European Respiratory Society (ERS), presented to us the will of sixteen EU countries to join forces, in April, to advance on genomics research to personalise medicine and provide better health. He also introduced us to the European Respiratory Society e-Sharp project. Presentation here.
Antti Lauerma, Member-at-Large of the European Academy of Allergy and Clinical Immunology (EAACI)'s Board of Officers, explained how allergy is already a form of personalised medicine, being meant to be tailored, targeted and specified. He included his latest research on the IgE mediated and insisted that patients are themselves the best experts on their disease. They should therefore be empowered and become so, take mutual decisions. Presentation here.
Denis Horgan, Director of the European Alliance for Personalised Medicine presented the possibilities of personalised medicine to empower and bring more efficient treatments to patients as well as the policy and practice technicalities evolving very fast. Presentation here.
Jaime Correira de Sousa, President of the International Primary Care Respiratory Group (IPCRG), introduced us to the UNLOCK project that has collected 800 000 patients with asthma and 216 000 COPD patients' data to advance the understanding of disease progressions. Presentation here.
Charles Lowe, Managing Director of the Digital Health and Care Alliance, explained to us the General Data Protection Regulation (GDPR)'s implications for patients regarding explicit consent, quick withdraws and free access to personal data. Presentation here.
Giovanni De Grandis, University College London, Future Targeted Healthcare Manufacture Hub, exposed the benefits of data sharing and the necessities to do so safely, especially when it comes to better health pursues Patient Centricity. To achieve it we need added value incentives profit but also inclusiveness equity sharing. Presentation here.