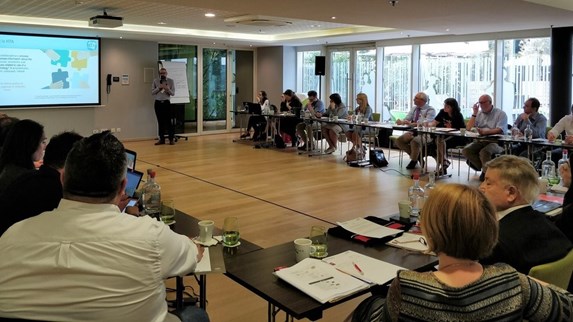 *EPF Credits*
On Thursday 24th May we participated in a workshop on Health Technology Assessment (HTA) and Medical Technologies organized by MedTech and the European Patients Forum (EPF).
HTA is a field of scientific research to inform policy and clinical decision-making on the introduction and use of health technologies, which include pharmaceuticals, devices, diagnostics, procedures and other clinical, public health and organisational interventions. HTA is a multidisciplinary field that addresses the clinical, economic, organisational, social, legal and ethical impacts of a health technology, in a systematic, transparent and unbiased manner.
We believe that the perspective of patients should be included in HTA, especially as they are not yet meaningfully and systematically involved in it everywhere in Europe. From our perspective, patients can bring an added value to the process because we are directly experiencing Health Technologies and can evaluate outcomes first-hand. Besides, it is crucial to take into account quality of life outcomes in the process and, since it is very difficult to measure, patients can be very helpful in this evaluation.
During the workshop we had the opportunity to discuss how to facilitate the involvement of patients in the assessment of medical devices. Resourced capacity building targeting patients would help them increase their knowledge on HTA, as well as on how to bring their views and interact with policy-makers and experts in the field. This implication is crucial as their participation can be determinant to identify unmet needs in early dialogues between health industry and HTA bodies. Patients can then get involved at national level, act as advisors for research, identifying priorities. As a patient's association we will support the voice of the patients, helping them sharing their perspectives to ensure they are participating in their care, living uncompromised lives, having the best quality of care and a safe environment.
Learn more about our work on HTA!