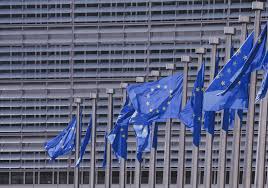 In July, the European Parliament committee for Internal Market and Consumer Protection (IMCO) adopted its opinion on a report done by the Environment, Public Health and Food Safety Committee (ENVI) on the Health Technology Assessment regulation proposal. Health Technology Assessment (HTA) refers to the systematic evaluation of properties, effects, and/or impacts of health technology, taking into account the social, economic, organizational and ethical issues and national specificities Although technical, this HTA regulation proposal is crucial for patients as it would allow Member States to use common, high quality HTA tools, methodologies and procedures across the EU, working together in four main areas: joint clinical assessments, joint scientific consultations, identification of emerging health technologies and voluntary cooperation in other areas.
The IMCO opinion puts forward 35 amendments to tackle certain limitations to the current Commission proposal. The IMCO rapporteur, Cristian Busoi (EPP/Romania) explained that these proposed amendments are meant to avoid:
an obstructed market access to health technology producers
general duplication of work
the unsustainability of current cooperation and
significant inequalities and delays for patients to access to innovative health technologies across the European Union.
Although the amendments are focusing on the priorities of the IMCO Committee, the shadow rapporteur for the S&D Karin Westphal (S&D/Germany) highlighted the importance of patient involvement in the process and encouraged patients and healthcare organisations' involvement in this legislative process, so that our views and needs are encapsulated in the final regulation. She also called for more transparency, which she would see achieved by the creation of an IT platform.
What came out of this discussion was the necessity for flexibility on the commercialisation of medical devices beyond the market paths of medicines.