EFA's Susanna Palkonen, in her role as the chairperson of the Patient Access Partnership, launched a widely supported Statement on the Furure of Health in the European Union in highlevel event at the European Parliament 20th February.
This European Parliament Interest Group on Patient Access to Healthcare event brought together the European Commission, Members of the European Parliament and patient groups from all disease areas as well as other health groups under joint desire to strengthen EU health collaboration in the future, not diminish it.
Launching the statement, Susanna said that 'according to a recent Eurobarometer survey, 70% of Europeans would like to see more EU health cooperation. Amid strong and wide -spread concerns about the political rollback of EU involvement in health post 2020 and the next Multiannual Financial Framework it is vital to ensure that health is prioritised as an area where Europeans would like to see the EU do more instead of less'.
The document focuses on the need for EU policy to address all common health challenges, to ensure the provision of high-quality healthcare for all people across the Union and to embrace healthcare as a basic human and social right. It also calls for the appointment of a Vice-President for Health in the next College of Commissioners.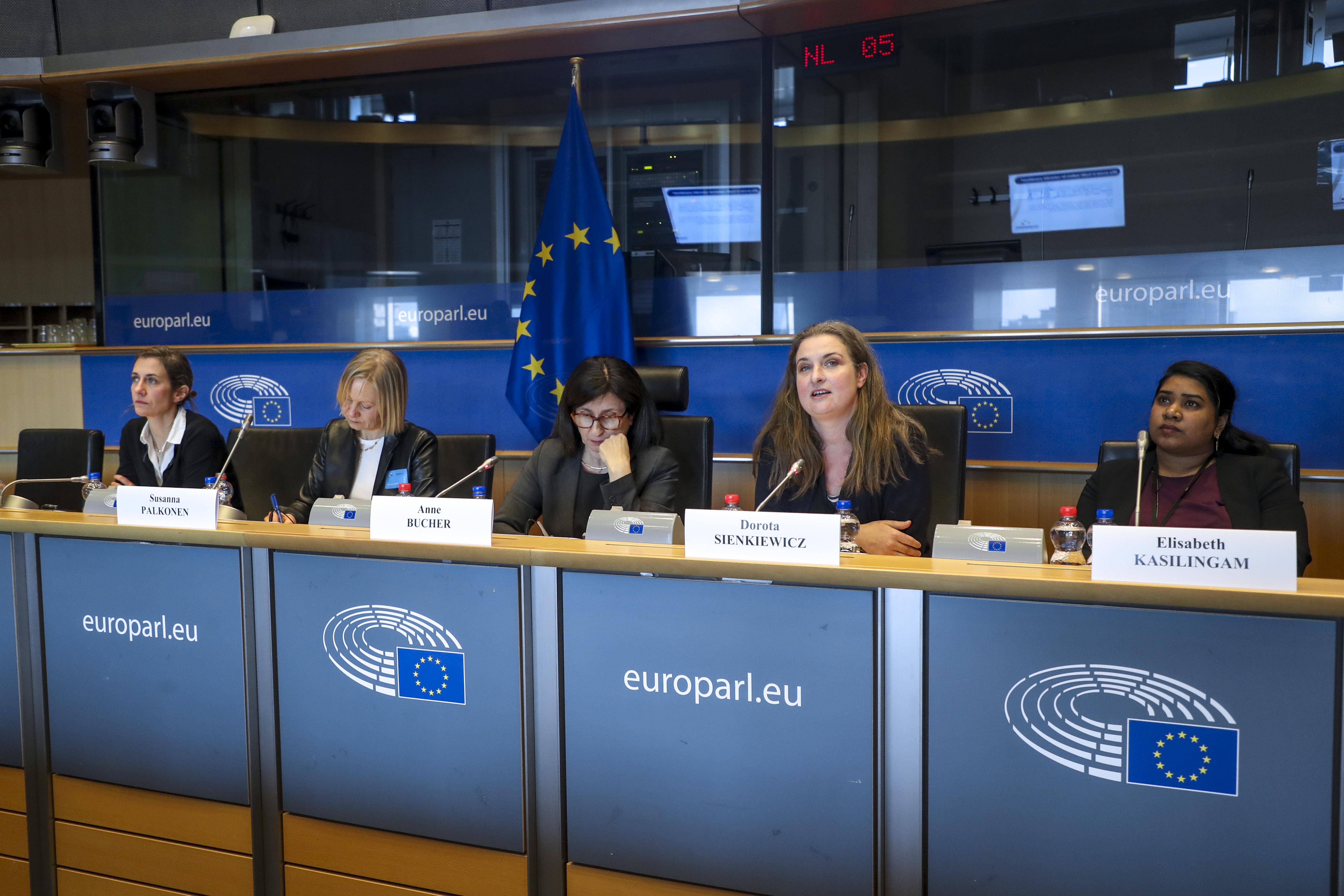 © European Union 2019 – EP/photographer
PACT is an initiative coordinated by the European Patients Forum and Bulgarian Patient Platform. The partners are European Public Health Alliance, CPME, the European doctors, PGEU the pharmacists, academia and the European umbrella associations for healthcare industry.
EFA is delighted to be at the core of the PACT due to the challenges access and the need for multidisciplinary care and prevention for people with allergy and airways diseases. All policy areas, at EU and national level can lake a positive change. Health inequalities are many, as evidenced in our Active Patients Access Care survey, hot from seven countries and evidencing the need to #ShowLeadership.
More information can be found here.