On Friday 14th June, EFA was invited to speak at the Annual Medicines Europe and International Generic and Biosimilar Medicines Association Conference in Warsaw, Poland. The conference focussed on 'how can value added medicines respond to the needs of respiratory patients?'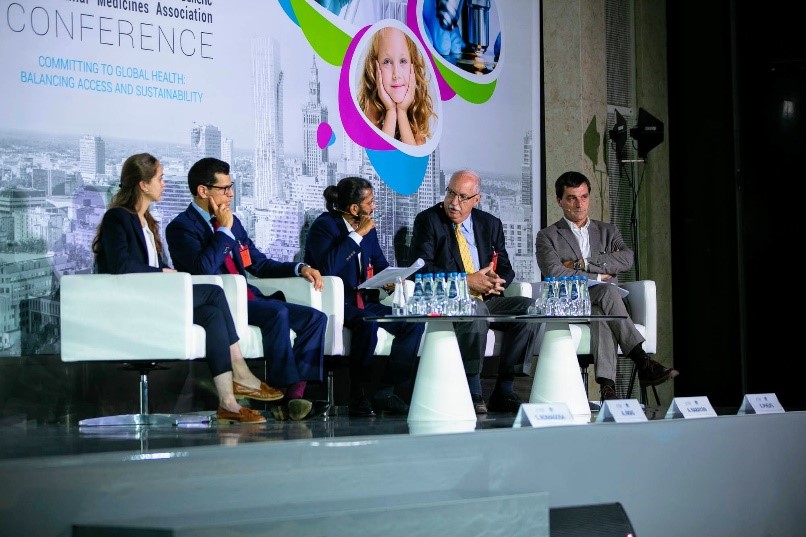 Value added medicines (VAMs) are medicines based on known molecules addressing healthcare needs and delivering improvements for patients and healthcare professionals. This includes new therapeutic use, better efficacy, safety and/or tolerability profiles, better route of administration and/or ease of use.
MyAirCoach Project as example of successful VAM
EFA Junior Project and Engagement Officer Sofia Romagosa was part of the panel on 'Value Added Medicines: An opportunity to do more for patients', bringing the patient perspective into the discussion. In this context, EFA presented the myAirCoach project as an example of the opportunities that VAM brings for asthma patients and healthcare professionals.
The system developed in myAirCoach can improve the self-management of asthma, contributes to better adherence to treatment and provides real time monitoring of the clinical disease condition. Eventually, this can increase symptoms control and reduce medical visits and hospital admissions.
Obstacles for patients to access innovative VAMs
The discussion focused also on existing barriers to access such innovations. The main obstacle considered was the possible cost of these innovations and the need for reimbursement to facilitate their access and use. Besides, education for patients and healthcare professionals is needed to be able to follow properly the treatment.