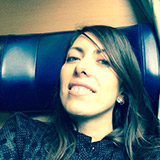 From today, 20 May 2016, tobacco products sold within the European Union look more dissuasive thanks to the transposition at national level of the EU tobacco products directive. I have been waiting four years for this day. I started to work for EFA just a few months before the European Commission proposed the directive in 2012 and, from the beginning I knew it would not be an easy game. It rather looked like David versus Goliath as tobacco industry seemed to have employed hundreds of lobbyists, while public health NGOs active in the field of tobacco control like EFA accounted for no more than ten Brussels-based advocates.

We have been lucky enough to count on several committed political representatives supporting our pledge at EU level besides the scandals and tobacco lobby pressures during the negotiations in Brussels. Thanks to those representatives, the directive will bring important changes that will improve Europeans' health. In particular, the combination of written and pictorial health warnings will be bigger and more visible in tobacco products packages. It seems irrelevant but it can save lives. Fancy and colourful tobacco packages are over, flavoured tobacco and smaller than 20 cigs packages are prohibited too. These products have been banned thanks to the new directive.

Tobacco products have killed 100 million people in the 20st century, but this number will raise to 1 billion during the current century, if nothing is done. Tobacco is a proven cause of COPD, it worsens asthma symptoms, reduces treatment efficacy and therefore results in poorer asthma control. It also provokes allergic reactions, especially in babies and children. The patients' community cannot be silent about this. We represent more than 30% of Europeans living with allergy, asthma and COPD and we will make ourselves heard. EFA's membership engagement is crucial for that, we cannot reach the objective of improving health and quality of life of patients without our network of committed patients' organisations that advocate for better policies at national level.

Our members' objectives in tobacco control are guaranteeing smoke-free environments, both indoors and outdoors, the adoption of national programmes to completely ban smoking in their country, awareness and education campaigns with a special focus on children and young adults and banning advertising of tobacco products. They are also active in increasing the price of tobacco products, providing nicotine replacement therapy or other quitting systems, limiting rapid development of other tobacco products, such as electronic cigarettes, water-pipes, snus, and increasing the age limit to buy cigarettes in their country.

Our network of 39 national patients associations has advocated before the adoption of the directive mostly through national platforms and representatives at EU level (e.g. Members of the European Parliament, regions, national ministries), but also through our advocacy work and social media campaigns. At national level, EFA members have been active in the transposition of the tobacco products directive through national platforms and printed or social media campaigning. They have met with Members of the Parliament and government officials, organised and participated in key national events and conferences, published position papers, articles and public statements, held national campaigns (e.g. press releases, petition, testimonials), including on social media. Our members have told us they are satisfied with the results of their actions as they consider that the final legislations, both at the EU and national levels, take into account issues important for patients.

Any Member State that wants to go further as regards packaging (for instance the United Kingdom, Ireland and France on plain packing) will be able to do so. Plain packaging has been proved to be effective in reducing smoking rates in Australia, the first country where it was adopted in 2012.

"Nothing about patients without patients" is the slogan of the patient's community. We are happy to see that through EFA and our members, patients have been involved in such an important decision influencing their health. This successful example should be replicated in other fields, we want to become constant partners in the decision-making process. We have the unique expertise of what it means to live with a disease and experimenting everyday challenges.
Roberta Savli is EFA Senior EU Policy Advisor
{jcomments on}