Chronic respiratory diseases account for more than 315,000 Europeans dying every year.
Diseases such as respiratory allergy, asthma and COPD cost more than €300 billion annually.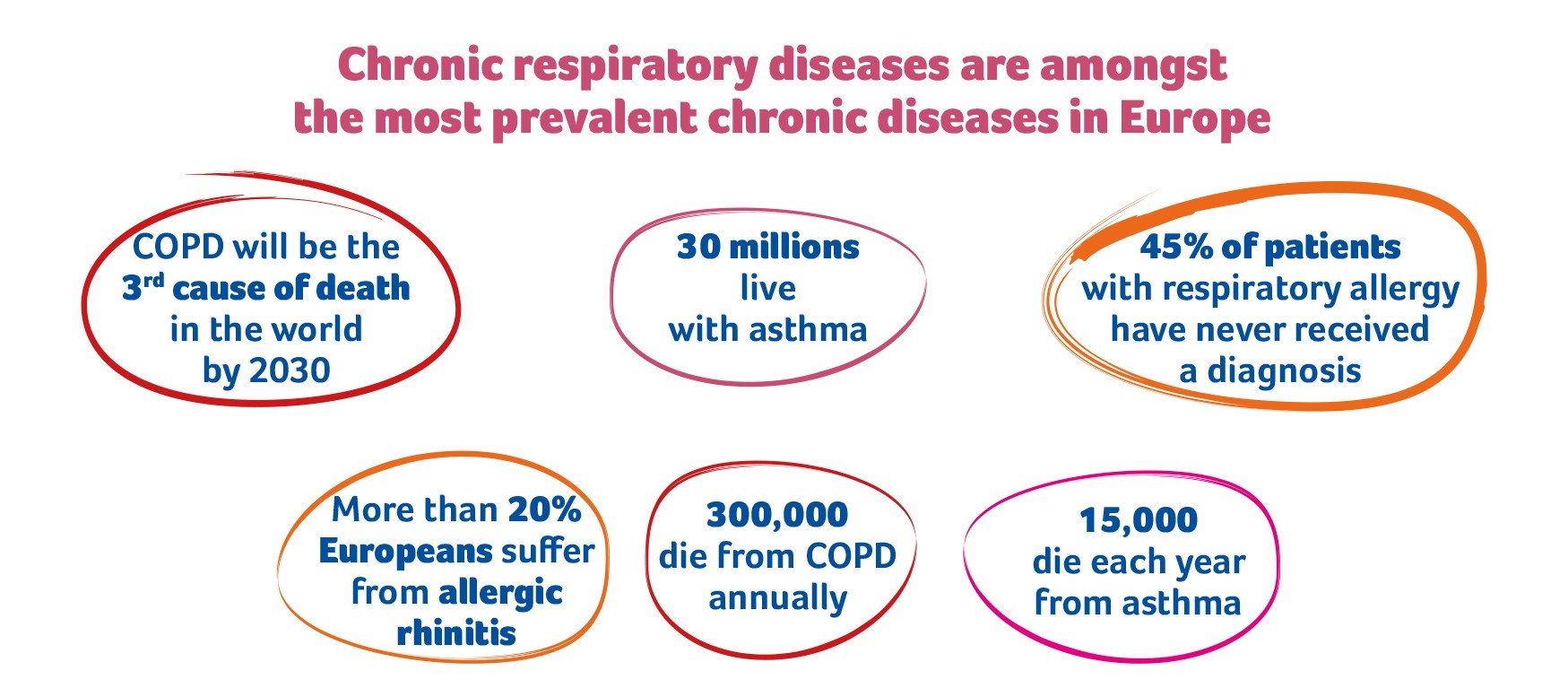 European chronic respiratory patients, together with doctors, public health advocates and health and environmental organisations, we are asking from October 24, 2016 to January 24, 2017 the Members of the European Parliament to take action on chronic respiratory diseases by signing the written declaration 115/2016 on chronic respiratory diseases.
The time for action is now!
Thanks to all the MEPs that have already signed.
Our health. Your mission.
#BreatheMission