A written declaration is a text of maximum 200 words relating exclusively to a matter falling within the competence of the European Union. The text needs to be proposed by at least ten Members of the European Parliament (MEPs) from at least three political groups.
Written declarations are not binding texts of the European Union and, as such, they do not oblige Member States to adopt anything new. However, they are a great instrument to raise awareness on a topic and, therefore, a written declaration would give political recognition to the importance of tackling chronic respiratory diseases in Europe. It could lead to have an EU action plan on chronic respiratory diseases, with coordination mechanisms for Member States and more fund allocated to respiratory research.
Having a big number of MEPs committed to our mission and cause will be crucial for the success of the written declaration on chronic respiratory diseases and our work moving forward in gaining political support and will to prioritise the patient centered care, prevention and research of respiratory diseases.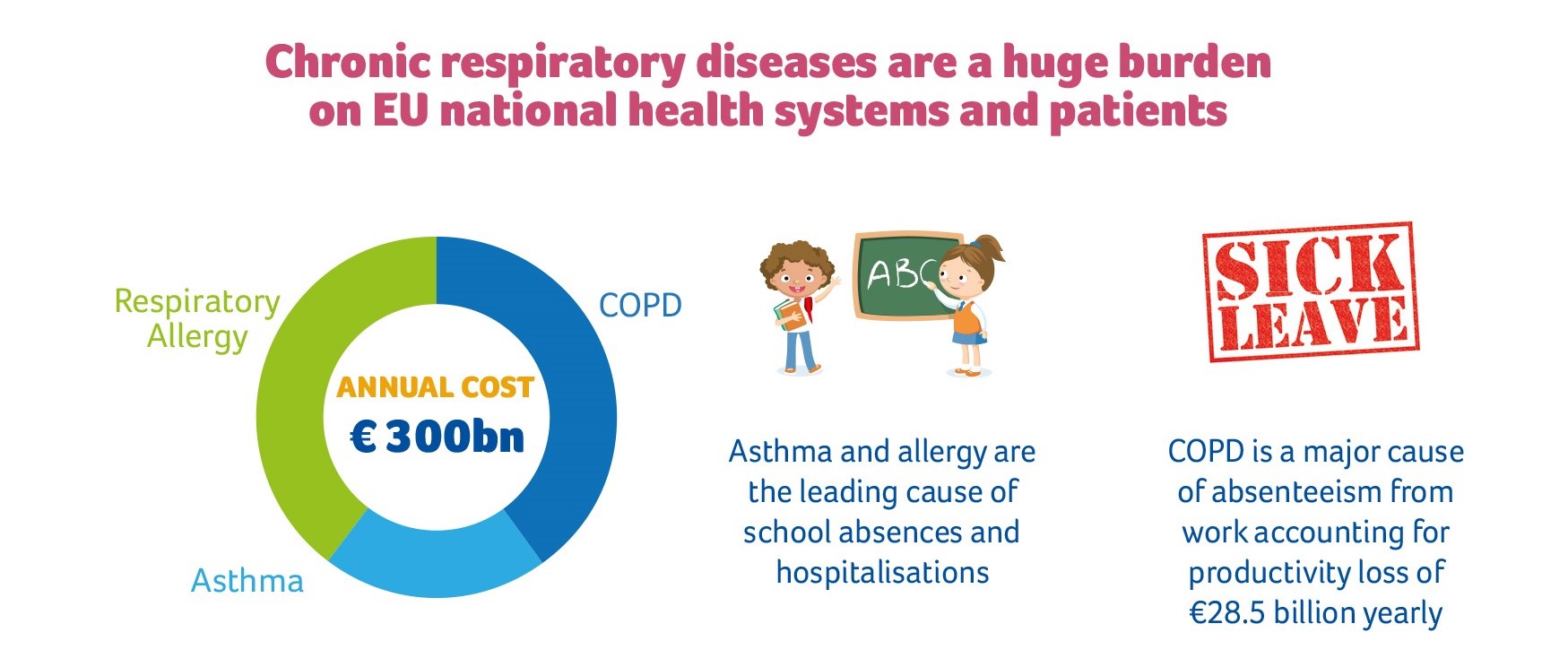 Success story: Alzheimer Europe's written declaration on dementia
A positive example is the adoption of the European Parliament written declaration on dementia, which led to an EU action plan proposed by the European Commission and an EU joint action on dementia. As a result of sharing best practices among Member States, since 2009, 17 national and regional plans on dementia have been adopted in Europe. Research funding dedicated to mental health increased significantly (only in 2015, dementia received €64 million through Innovative Medicines Initiative IMI, public-private partnership to fund research by the European Commission and pharma industry).