Since May, Expo Milano (the Universal Exhibition celebrated in Milan, Italy), has hosted the ideas of more than 140 participating countries on one topic: how to guarantee healthy, safe and sufficient food for everyone, while respecting the planet and its equilibrium.
Allergens are a key factor in ensuring healthy and safe food, particularly how they are labelled and consumed. Therefore we were honoured to bring the patients perspective to this international event, together with EFA Member Federasma e Allergie.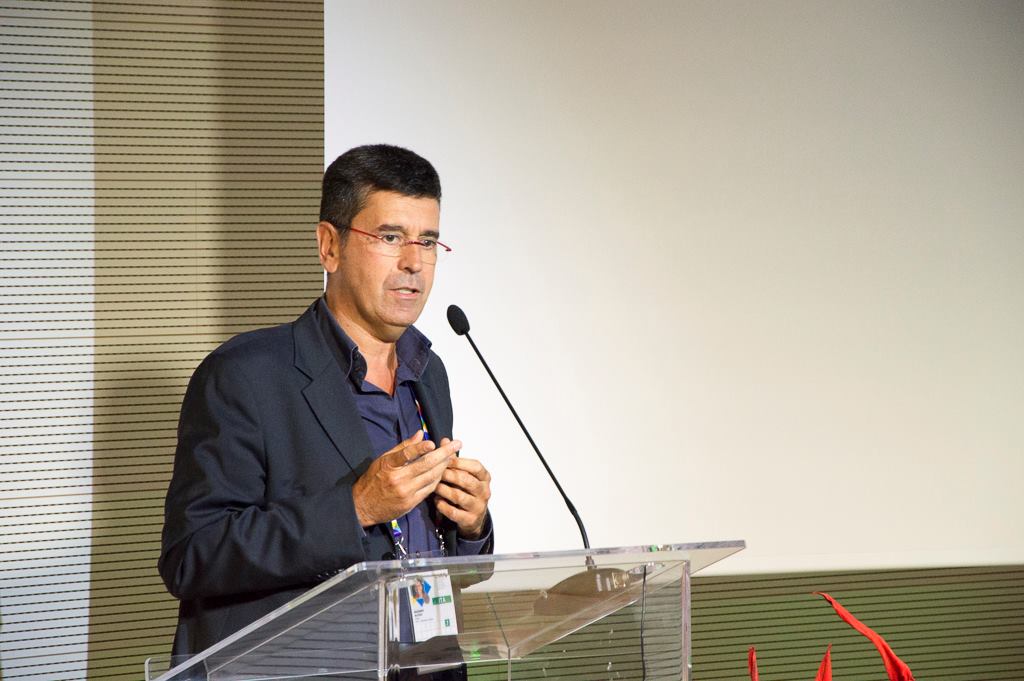 Photo
: Massimo Alfieri, Presidente of FederASMA e ALLERGIE Onlus and Presidente di Associazione Liguri Allergici at EXPO Milano 2015
As a founding member of the consortium of the GAIA project, Federasma e Allergie organised an international seminar on food allergy and coeliac diseases in the framework of the Liguria Region week at Expo Milano. GAIA aims to improve the health and quality of life of people with food allergy and coeliac disease through a multidisciplinary approach applied at local level. The project, led by the Liguria Region, includes hospitals, allergic and coeliac patients' associations, the zooprophylactic local Institute, hospitality schools and bars and restaurants owners associations.
EFA Senior EU Policy Advisor Roberta Savli was invited to discuss the best and worse practices in Europe regarding food allergen labelling since the implementation of the new EU regulation on food information to consumers last December 2014. The event served as a platform of experts providing updates on prevention strategies adopted in different countries in Europe and exchanging good practices and developing networks of cooperation.
Roberta Savli' presentation is available here.
To find out more about the exhibition please visit the website: http://www.expo2015.org/en/