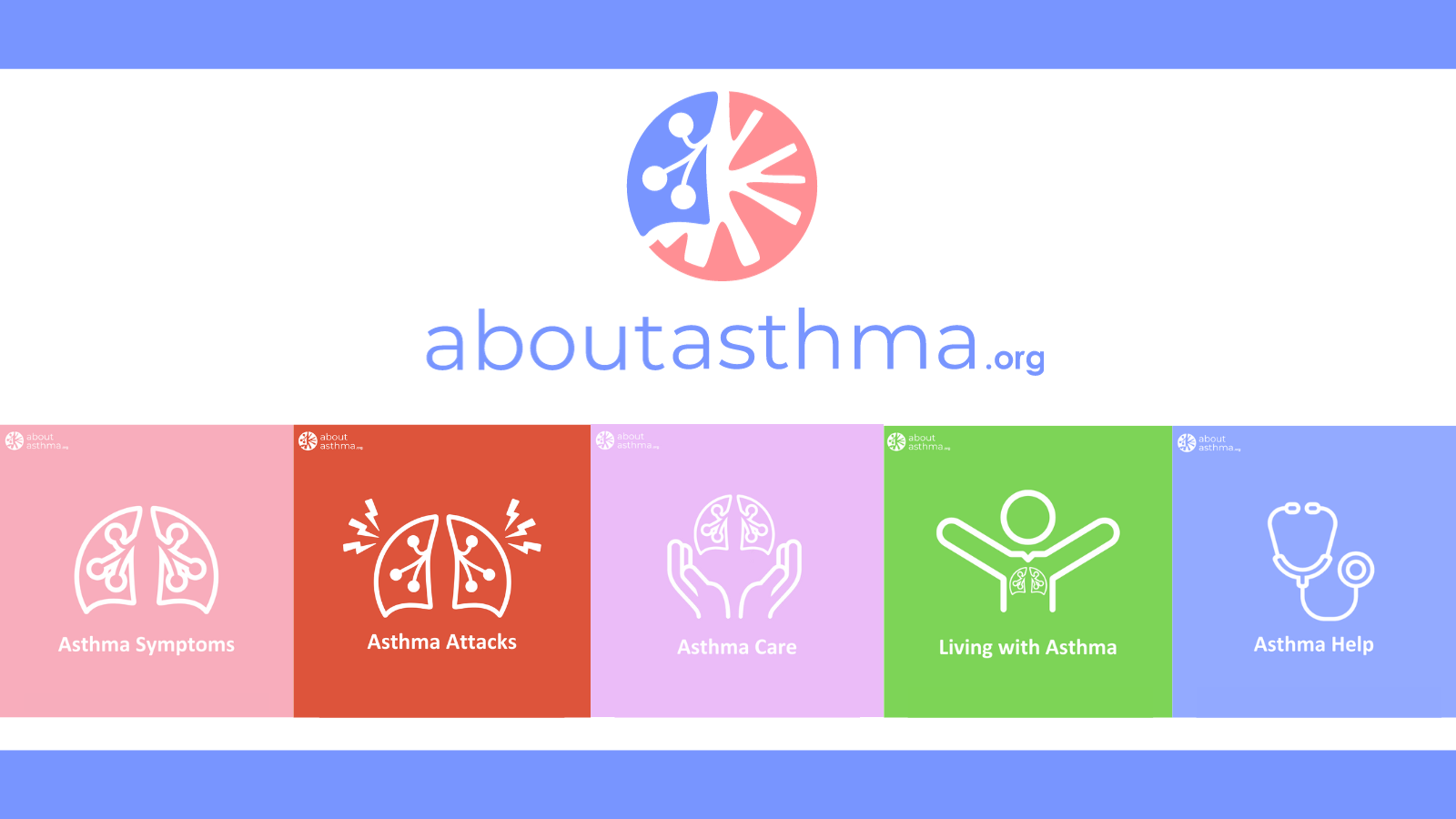 Brussels, 25 September 2023 (World Lung Day) – A new website, AboutAsthma.org, was launched today by the European Federation of Allergy and Airways Diseases Patients' Associations (EFA) in collaboration with the Global Allergy and Airways Patients Platform (GAAPP), to provide a credible source of information about asthma management and prevention for patients, carers and patient associations.
More than 30 million people in Europe live with asthma, a chronic respiratory disease of the airways that makes breathing difficult: it is one of the most common illnesses of children and data shows that it is increasingly widespread1. However, asthma control remains relatively poor in Europe and across the world2. The new AboutAsthma.org educational website is inspired by the latest science for asthma diagnosis and management as well as information on how to grow up, live and be active with asthma.
As EFA President, Marcia Podestà, says: "Many patient organisations in Europe report that people do not have access to online educational resources to support them on their condition. AboutAsthma.org seeks to provide asthma patients and carers access with a source of reliable, patient-centered and comprehensive information around asthma."
The website is available in English, and translations are foreseen by the end of the year.
AboutAsthma.org – a comprehensive resource for patients and carers
AboutAsthma.org provides science-based information and tips to patients and carers around five areas: asthma symptoms, attacks, care, life with asthma and help. Asthma is a complex disease and symptoms can vary from person to person. "How does asthma feel like and how does it affect the lungs?" The Asthma Symptoms section explains the types of asthma, the risk factors for developing asthma and symptoms in children.
Attacks or "flare-ups" occur when the airways become inflamed and narrowed, making it hard to breathe. They often take place as a reaction of the lungs to an external substance ("trigger") that a patient comes into contact with. The Asthma Attacks section explains how exacerbations occur and what to do when they happen.
As for Asthma Care, there are many tools that can support patients and carers to improve their asthma control and prevent attacks. The section provides information about monitoring symptoms, preparing for consultations, using the asthma action plan and creating an asthma journal.
Living a Life with asthma can be challenging at any age. In fact, if asthma is not well-controlled, the patient may experience a heavy burden of symptoms that may interfere with day-to-day living, sleeping, and physical activities. The section provides tips for living with asthma per age group.
The closing section, Asthma Help, offers recommendations on consulting a healthcare professional for the first time and follow-up consultations.
AboutAsthma.org puts asthma science and patients' experience at the center of its content. It will be updated on an annual basis to reflect the latest research findings. It also open for scientific input and patient feedback about asthma, through a contact form.
---ENDS---
About EFA
The European Federation of Allergy and Airways Diseases Patients' Associations (EFA) is the voice of the 200 million people living with allergy, asthma and chronic obstructive pulmonary disease (COPD) in Europe. We bring together 45 national associations from 26 countries and channel their knowledge and demands to European institutions. We connect European stakeholders to ignite change and bridge the policy gaps on allergy and airways diseases so that patients live uncompromised lives, have the right and access to the best quality care and a safe environment. Learn more at efanet.org.
About AboutAsthma.org
This website responds to EFA's objective to create timely, accessible, and patient-centered care and innovation for allergy, asthma and COPD patients in Europe. It is inspired by the Global Initiative for Asthma (GINA) 2022 Strategy for Asthma Management and Prevention Report.
EFA thanks the members of its Asthma and Allergy Working Group for providing their asthma insights throughout the discussions leading to this website. Special thanks to Dr. Helen Reddel for her advice and to the Global Allergy and Airways Patients Platform (GAAPP) for their support on the development of this website.
Visit AboutAsthma.org for more information.
About the 2023 GUIDE Asthma project
The AboutAsthma.org website is part of EFA's 2023 GUIDE Asthma Project. EFA thanks its Sustainable Corporate Partners Astra Zeneca, Chiesi and OM Pharma for their unrestricted educational grants to make it possible.
More information about the project is available on EFA's website.
1. European Respiratory Review: ''National and regional asthma programmes in Europe'', 2019
2. "Active Asthma and COPD Patients ACCESS Care Report", 2019
For more information:
EFA Communications Team
This email address is being protected from spambots. You need JavaScript enabled to view it.
+32 (0) 2 227 2720