The European Commission is committed to guarantee better health for all, and therefore every two years the DG Research and Innovation provide funding opportunities for responding to Health, Demographic Change and Wellbeing through the funding programme Horizon 2020.
On the 8th of December the work-programme for the next years on this field was presented. The European Commission is making available 2 billion euros for implementing projects focused on the following 7 priorities: (i) personalised health and care, (ii) Innovative health and care industry, (iii) infectious diseases and improving global health, (iv) innovative health and care systems – integration of care, (v) decoding the role of the environment for health and well-being, (vi) digital transformation and cybersecurity in health and care, (vii) trusted big data solutions for cybersecurity for health and care.
The deadlines for submitting project proposals through the online Participant Portal fall in April 2018. If you are interested to apply and you need guidance, practical information and assistance on all aspects of participation in Horizon 2020 you can always contact your National Contact Point. In addition, you can find useful information on the website of the Partnering Event, which was organised in Brussels on December 7th with the aim to assist stakeholders in finding the right project partners for the upcoming Health-related calls.
Check Horizon 2020 Work Programme for Research and Innovation 2018-2020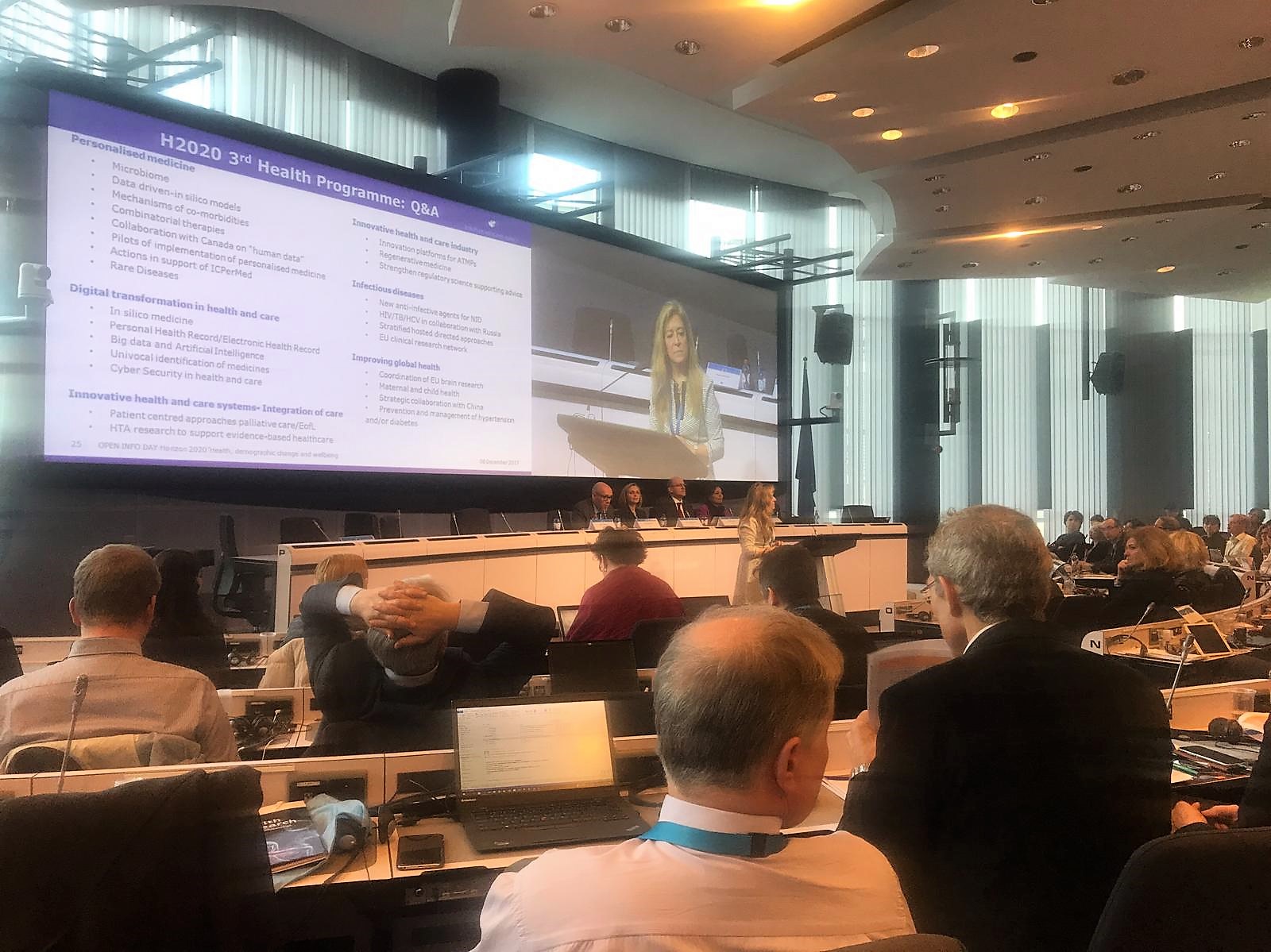 Learn more: http://ec.europa.eu/research/index.cfm?pg=events&eventcode=60956678-FA2F-4FE0-77E88D89843C91BE