One EFA's objectives is to help in empowering members with specific needs on their work for patients. We do this through capacity building workshops, where we discuss and share examples to develop a strong associative presence, structure and voice at national level, so that our Member's efforts can be voiced and translated into European policy; equally. In January, we visited our Belgian and Austrian Members to close our 2017 Capacity Building project.
Asthma, Allergy and COPD Association in Belgium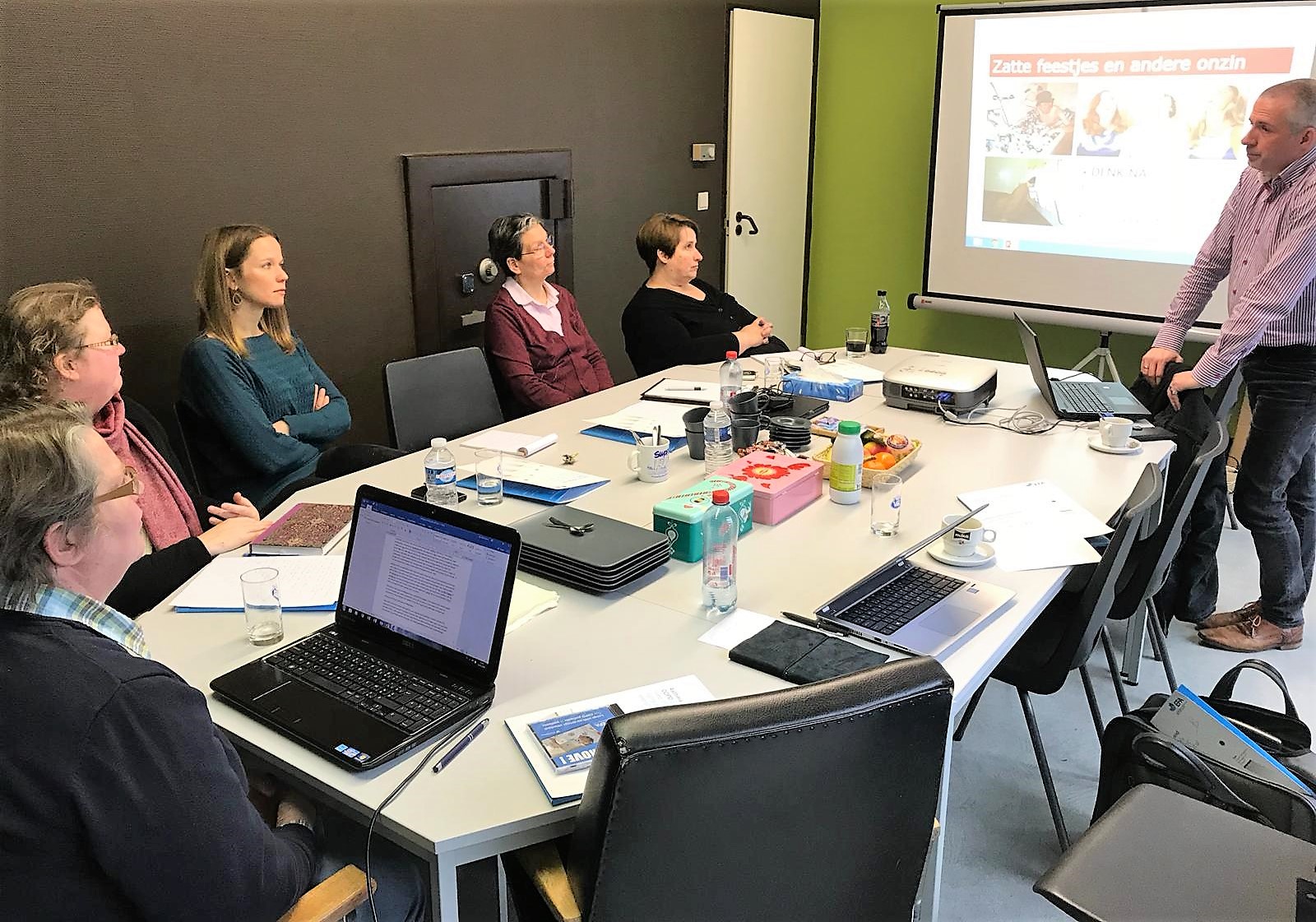 Astma en Allergie Koepel is the patient organisation representing Flemish-speaking people with asthma, and allergy and COPD in Belgium. We visited their office in Flanders on the 12th of January for a capacity building meeting focused on three topics.
First of all we discussed the impact of social media in their communication. Social media are free tools, easy to use and with great potential. But in order to reach the correct target group, we need to tailor the messages, not an easy task. Geert Conard from the communication agency ESITO shared his knowledge and some suggestions on how to improve the approach of Astma en Allergie Koepel on this topic.
Belgian patient advocates also had the chance to learn more about how turn activities into something worth to communicate. Larissa Exalto from EFA Dutch Member Longfonds provided some guidance on how run interesting projects focusing on concrete results. She explained how to implement effectively a project towards outcomes that have a real impact on patients' life and shared success stories from Longfonds as well as other initiatives done with EFA.
Lastly, Dominique Hamerlijnck one of EFA's network advocates from Longfongs, shared her experience as patient expert and indicated some opportunities and tools to become a patient ambassador. Her presentation was of especial interest because Dominique has completed the EUPATI training.
Lung Union in Austria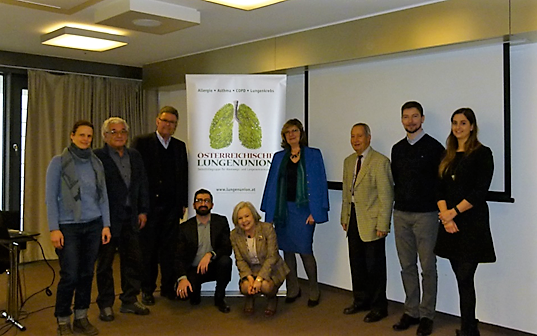 Last January 26th EFA met with our Member Österreichische Lungen-Union in Vienna, for our last Capacity Building meeting of the year. The objective of the meeting was threefold: to identify new fundraising opportunities, to discuss how to involve and motivate volunteers in the regular organisation's activities, and to inform about digital communication tools and social media.
Lungen-Union has been working since its creation in 1986 with a core group of committed volunteers: however, it is now important to guarantee the continuity and sustainability of the organisation for the future and to enrol new volunteers willing to take over. This point was well taken and some participants offered to get more engaged in some activities, for example training sessions for COPD patients to keep them active and avoid risk of co-morbidities such as depression.
Afterwards, Alexander Amon and two speakers from the Austrian Institute of Technologies introduced the benefits of the new (social) media to promote the organisation's messages and explain the potential of digital tools in the management of chronic diseases. Lungen-Union provided its feedback on some of these products and invited the Austrian Institute of Technologies to start a more intensive dialogue about the development of an app for COPD patients.
EFA Capacity Building programme for 2018
In 2018 the regular capacity building meetings will be replaced by webinars with external experts open to all our members which will address challenges which are common to many no profit organisations. Also a thematic workshop and the Meet & Greet the EU institutions will be organised in Brussels. We thank all organisations who took part in the project so far and invite everyone to take part in the new Capacity Building project!