This year 2014 has been earmarked with the European Parliament's elections and the nomination of the new College of Commissioners. To discuss these changes, as well as the new challenges and opportunities they represent for people with allergy, asthma and COPD, EFA organised the fifth Meet and Greet training for members. On the 13th and 14th of October 2014, 11 representatives from 7 EFA member organisations and Lung Cancer Europe (Luce) gathered in Brussels to learn about the structure, competencies and functioning of the newly elected European Parliament and the European Commission. Furthermore, participants got an overview of EFA's collaboration with other stakeholders, our communication strategy and advocacy activities.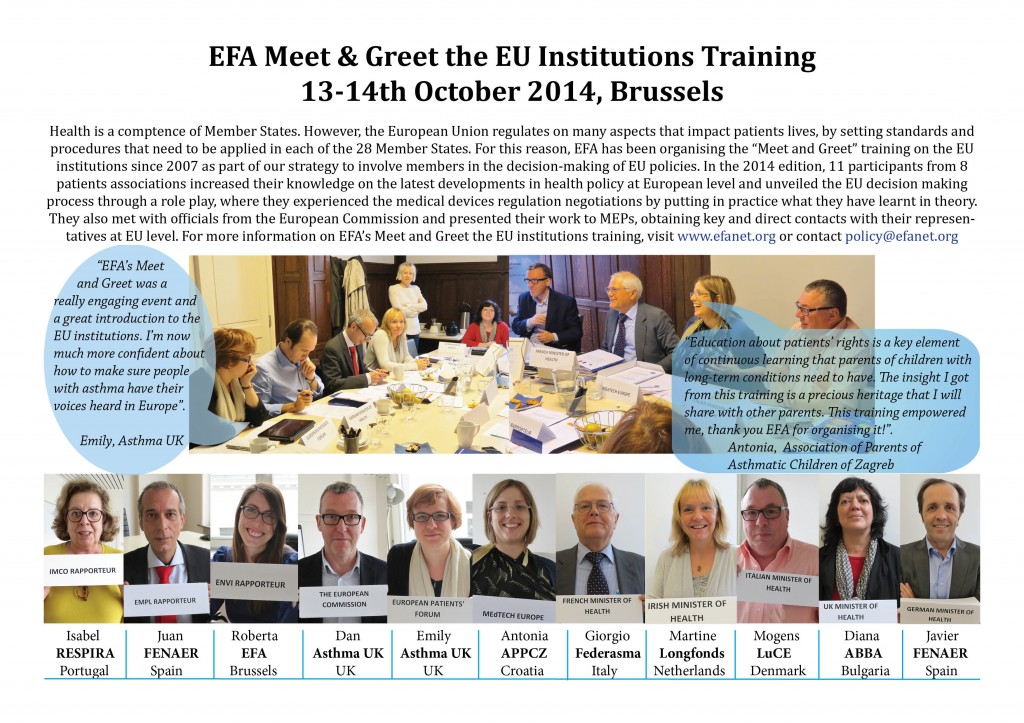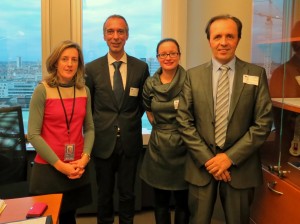 EFA members had the opportunity to meet and greet key Members of the European Parliament (MEP) and to discuss EFA's priorities for this new five-year period and what patients at national level expect from the European Parliament. In particular, our Croatian member Antonia Šandrić from the Association of Parents of Asthmatic Children of Zagreb met with MEPs Marjana Petir (EPP) and Biljana Borzan (S&D), both supporters of EFA Manifesto; our Portuguese Board member Isabel Saraiva from RESPIRA met with Carlos Coelho (EPP); our member Diana Hadzhiangelova from Association of Bulgarians with Bronchial Asthma, Allergy and COPD met with Andrey Kovatchev (EPP); our members from Asthma UK Dan Murphy and Luke Tomlinson met with the shadow-rapporteur of the directive on national emission ceilings for certain pollutants Seb Dance (S&D); and finally our Spanish members from FENAER Javier Contreras and Juan Fuertes met with Soledad Cabezón Ruiz (S&D) and Francisco Sosa Wagner (ALDE).
In the picture, from left to right, Spanish MEP Soledad Cabezón, Juan Fuertes (FENAER), sabel Proaño (EFA) and Javier Contreras (FENAER).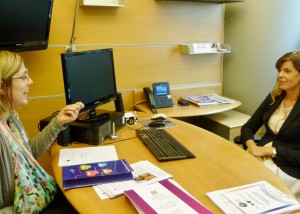 The second day, members gained deeper understanding of current key topics of public health, such as mobile health and medical devices, as well as European decision-making processes. They played the role of national Health Ministers, key MEPs, Commission representatives and interested stakeholders in the revision of the medical devices legislation. In addition, they learned from Claudia Prettner, Policy Officer from the Health and Well-Being Unit at the Directorate-General for Communications Networks, Content and Technology (DG CONNECT), about the Commission's plans on the topic of mobile health. She explained the potential of mobile health applications for patients with asthma, allergy and COPD and announced that the Commission is publishing in October a Digital Health Survey.
In the picture, Antonia from Association of Parents of Asthmatic Children of Zagreg discussing with Croatian MEP Biljana Borzan.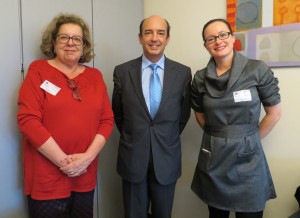 The occasion also served participants to informally share their advocacy plans and projects national level. Asthma UK prepared a presentation on the exciting deliverables of the European Asthma Research and Innovation Partnership (EARIP) project and its benefits for patients. This training builds on previous successful Meet and Greet the EU institutions events, organised in 2007, 2009, 2012 and 2013, and on the evaluation reports drafted on the basis of useful feedback received by members (2012 and 2013 reports). All participants reflected an improved knowledge of the European Union functioning and they admitted to feel more empowered to participate in decision-making processes at EU and national levels.
In the picture, from left to right, Isabel Saraiva (RESPIRA and EFA Board Member), Portuguese MEP Carlos Coelho and Isabel Proaño (EFA).
More information on this activity can be found in our Capacity Building section.